On January 25, many will celebrate the Chinese New Year. You can, too, with this huge Chinese New Year printable learning pack!
The Chinese New Year is the most important of the traditional holidays celebrated among the Chinese people. It signals the beginning of spring, and signifies the first day of the first month of the Chinese calendar.
This is also a great time to study China and its culture with your kids. Read books about Chinese New Year and the traditions that go along with this special holiday.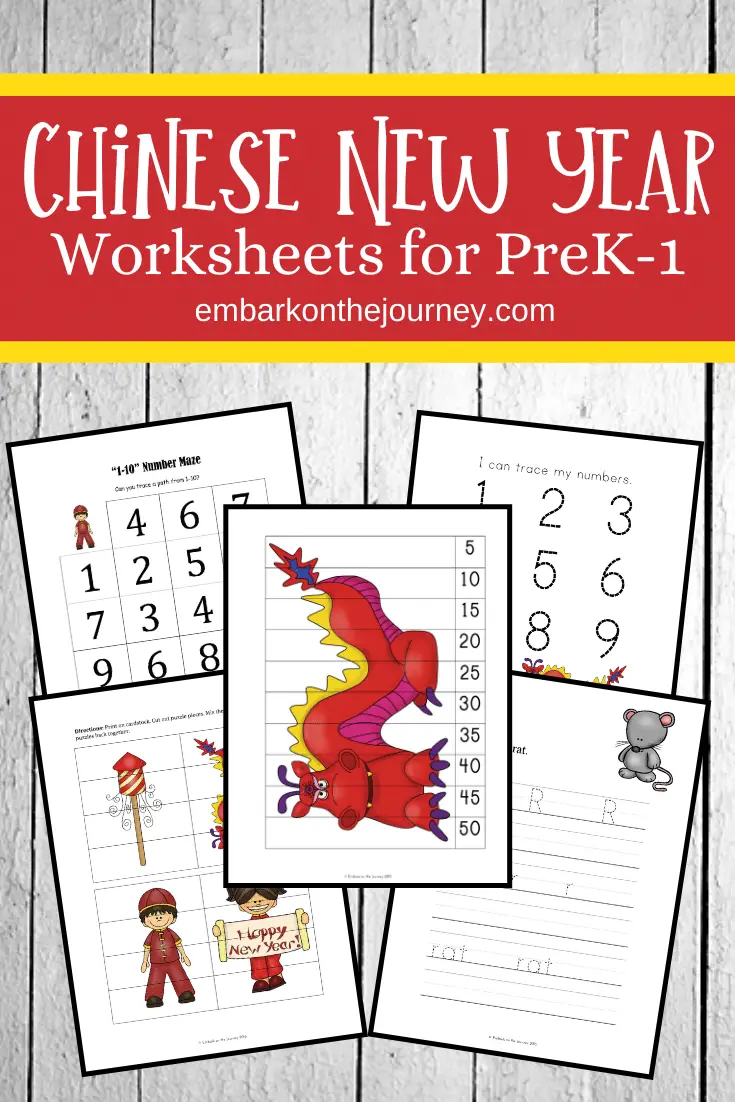 Chinese New Year Printable
This pack of free Chinese New Year printables includes a variety of worksheets that focus on math, literacy, and more. 
As your young students work through the pages in this pack, they'll learn the alphabet, work on handwriting, build motor skills, and much more. 
Included in this fun Chinese New Year printable pack you'll find the following activities that are perfect for kids in preschool through first grade.
ABC tracing chart: This chart is created with a dot font perfect for tracing practice.
ABC matching cards: Print these cards on cardstock for durability. Cut each card on the dotted line. Have your child match the uppercase and lowercase letters.
ABC and 1-20 mazes: Trace a path from a to z, 1-10, or 11-20
Beginning sounds: Have your child say each word aloud. Use a clothespin, paper clip, or crayon/marker to mark the beginning sound of each picture.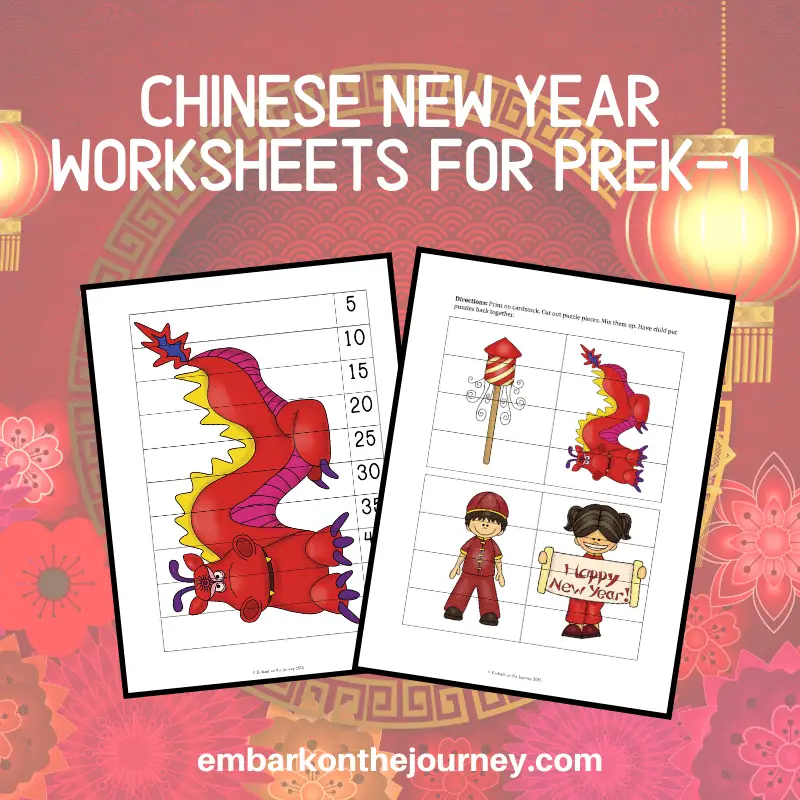 Count and clip cards: Have your child count the images on each card.  Use a clothespin, paper clip, or crayon/marker to mark the correct number.
Skip counting puzzles: Cut each puzzle into strips. Have your child practice skip counting as they put each puzzle back together.
Handwriting practice: Trace the letters and words on each page, and then practice writing them on their own.
Spelling Mats: Cut out the letter tiles or use plastic ones. Use the 3-part cards for word recognition. Have your child use the letter tiles to spell each word  on the spelling mats. Write the word correctly on the word bank.
and more…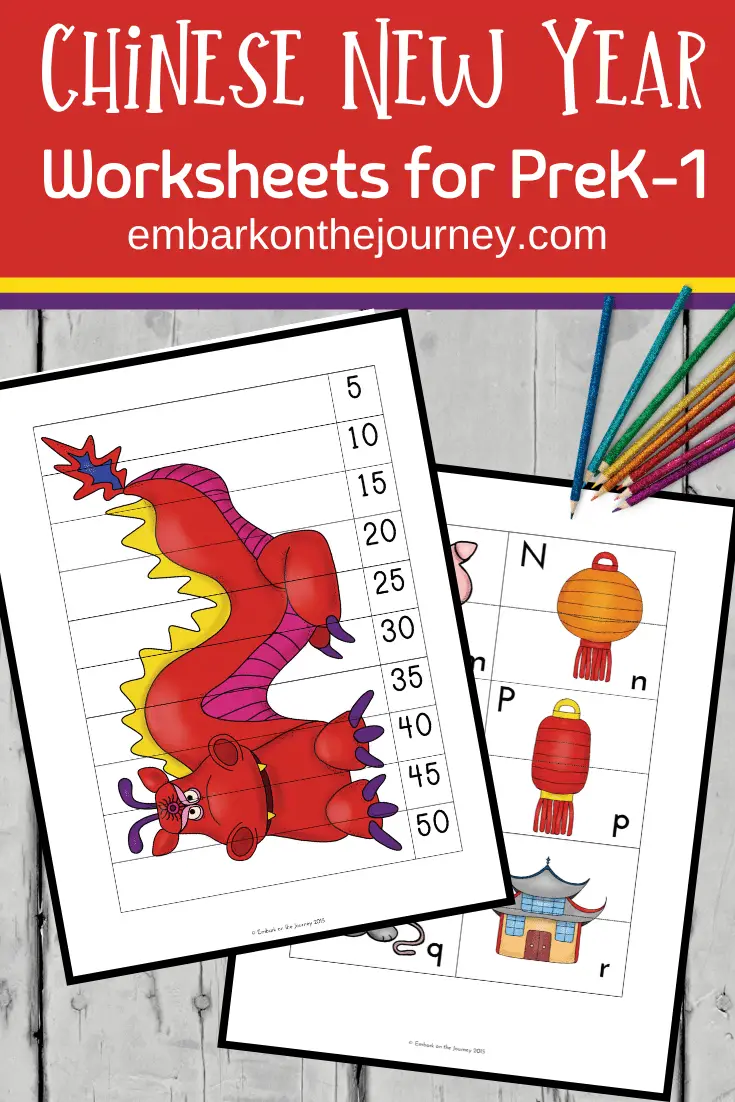 Fun Facts to Share
• The dragon represents prosperity and good luck.
• Tangerines and peach blossoms are considered lucky.
• Firecrackers are set off to gain the attention of the god of prosperity.
• The color red is the main color of this holiday as red symbolizes joy and happiness.
• Red envelopes filled with money are often given during this holiday.
Books about Chinese New Year
Fill your book basket with a great collection of books about the Chinese New Year. Most of these books can be found at your local library or used bookstore.
If you have a hard time finding them, you can order them through my Amazon affiliate links by clicking the images below.
Dragon Dance: A Chinese New Year Lift-the-Flap Book – Introduce the customs of Chinese New Year to even the youngest readers with this festive new lift-the-flap book.
My First Chinese New Year – Chinese New Year is a time of new beginnings. Follow one little girl as she learns how to welcome the coming year and experience all the festivities surrounding it. 
Chinese Zodiac Animals – Chinese Zodiac Animals explains the traits of each animal sign and what luck the future might hold for the person born under that sign. Chinese Zodiac Animals is a fun and informative way to learn about an important part of Chinese traditional culture.
More Chinese New Year fun!
Introduce your kids to Chinese New Year with this sweet felt set for imaginative play and celebrating Lunar New Year!
This Chinese zodiac felt set is perfect for your storytelling and imaginative play areas. 
Download your printable.
This Chinese New Year printable pack is only available to my readers. Click the button below, enter your information, and download your printables.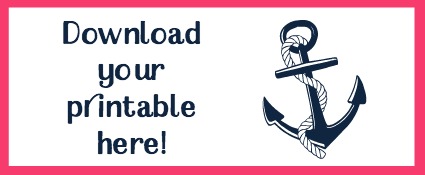 Related Posts