Looking for year round homeschooling ideas? Add some fun studies to your January homeschool lessons with these units, printables, books, and more.
This month, I'm kicking off a fun new series on my blog called Year Round Homeschooling. Each month, I'll share links and videos that will help you add some fun to your homeschool lessons.
I'll also include a list that you can print out for your plan book or bulletin board so you can see at a glance all of the unique ideas you can incorporate each month.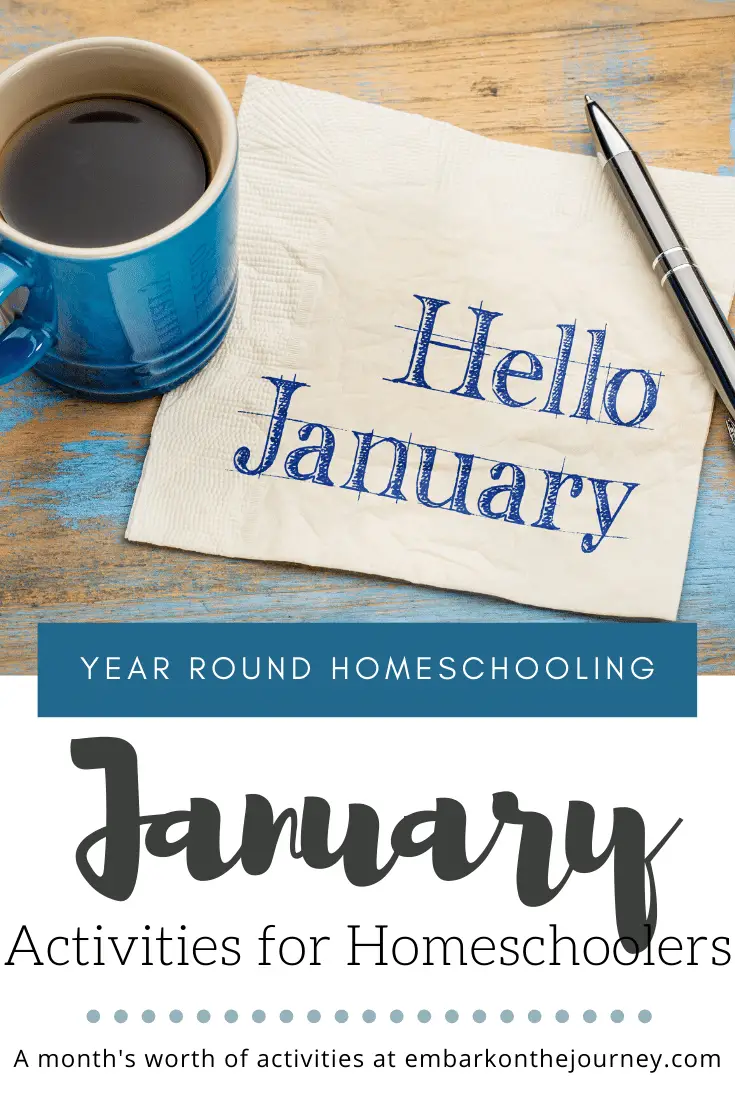 Whether you homeschool year round or you just like to have a little learning fun all year long, you'll love this list of activities to add a little fun to the month of January.
Year Round Homeschooling: January
January is Braille Literacy Month.
• If you have a subscription to BrainPop, Jr., you can watch a video about Helen Keller. Even if you don't have a subscription, you can use some of these lesson ideas.
• Watch a video about Helen Keller.
• Print a free Helen Keller timeline.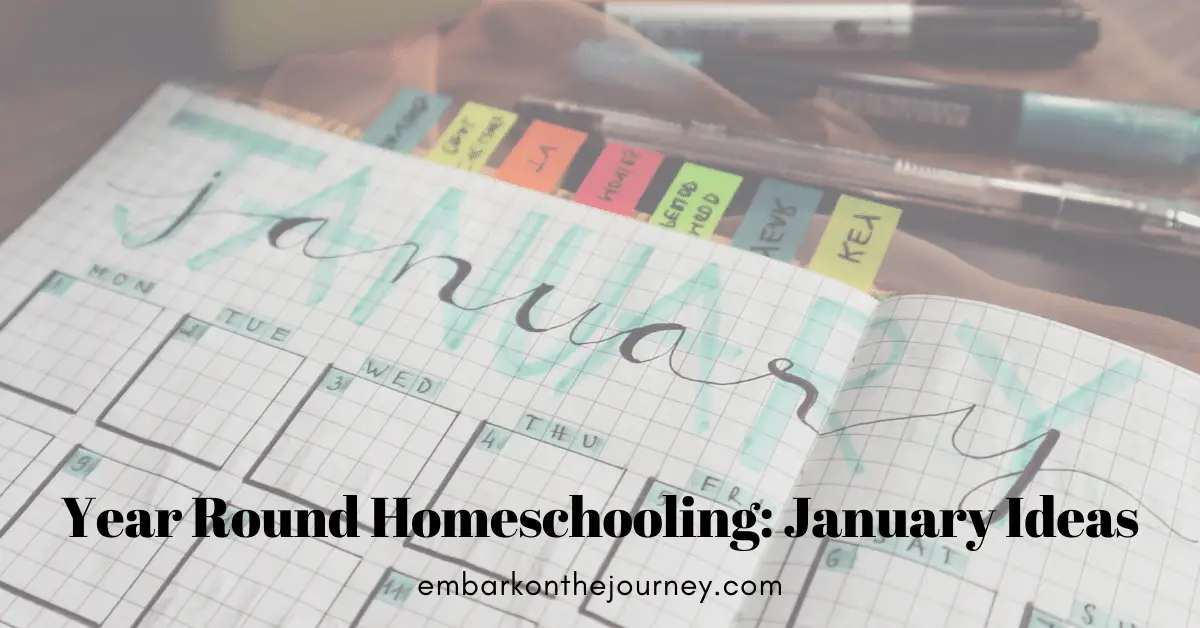 January 1 is New Year's Day. Kick off the new year by helping your kids set SMART goals. What is it that they want to accomplish this year? Other New Year's printables and activities:
• Fill out The Best Year reflection sheets.
• Printable 'Goals to Improve Myself' pages are great for both kids and adults.
January 5 is National Bird Day.  Spend time this month watching birds in your backyard. Make some homemade bird feeders to hang from your trees. Use the page from this month's printable to sketch your favorite backyard bird.
• Here's a fun set of backyard birds notebooking pages I made for Homeschool Encouragement.
• Here's a Montessori-inspired unit for observing and learning about backyard birds.
January 7 is Old Rock Day. Find some flat rocks in your backyard and paint Pet Rocks.
• Play pet rock tic-tac-toe.
• Zoo-themed Rock Pet printables!
January 8 is Bubble Bath Day. Need I say more! Relax and enjoy! Then, color the bubble bath picture in this month's printable pack.
January 15 is National Hat Day. Start today reading one of the books I featured in my Books About Hats round-up a few weeks ago. Then, play the hat matching game included in this month's printable. Cut the cards on the dotted line. Have your little ones match the two halves.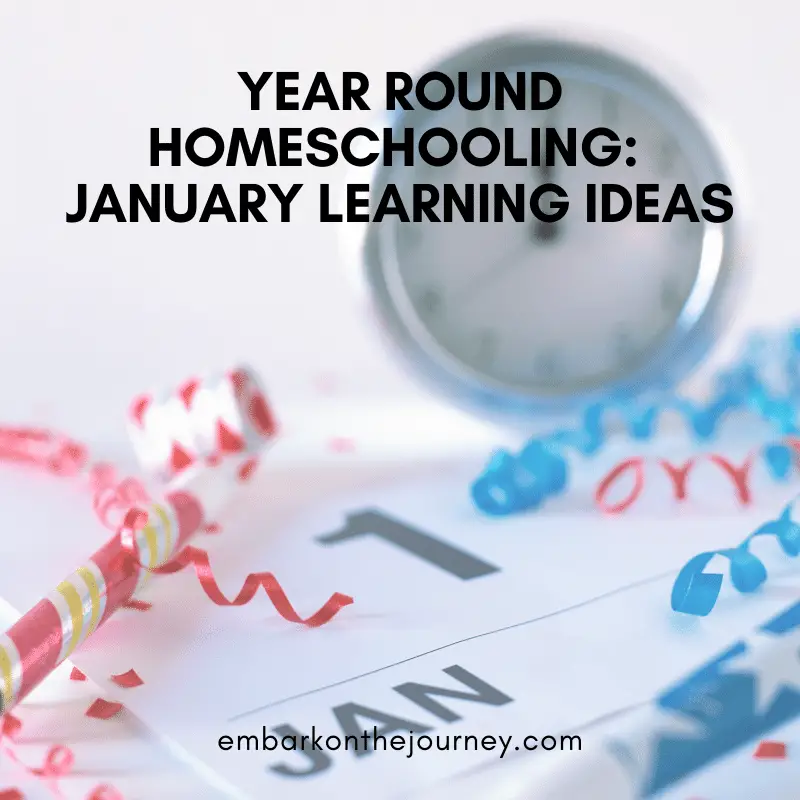 January 16 is Appreciate a Dragon Day. Last year, Emma and I listened to How to Train Your Dragon. You could read that one or another dragon book today.
January 18 is Martin Luther King Jr's Birthday. Read a biography or two about Martin Luther King. Let your students record what they've learned on this month's notebooking page. Then, choose one or more of the activities below to celebrate:
• Let kids record their dreams.
Use apples to demonstrate that even though we're different on the outside, we're all the same on the inside.
You could do a similar activity with eggs.
January 19 is National Popcorn Day.  This would be my son's favorite holiday! He could eat popcorn every day if I would let him.
• Popcorn Science for All Five Senses
• Make homemade popcorn balls.
• Explore volume with these popcorn math and science activities.
January 20 is Penguin Awareness Day. Watch and/or read Mr. Popper's Penguins. It's one of my favorite books to read in the winter.
• Homeschool Share has an awesome lapbook/unit study to go along with it.
• Print out these fun penguin handwriting pages.
• Penguin do-a-dot pages for your youngest learners.
January 23 is National Handwriting Day. Print out my ABC Handwriting Practice Pages.
January 31 is Inspire Your Heart with Art Day. Study your favorite artist. Try out some free chalk pastel tutorials. Give your kids a thumbprint art book or how-to-draw book.
Inspire them to use their imaginations to create their own art.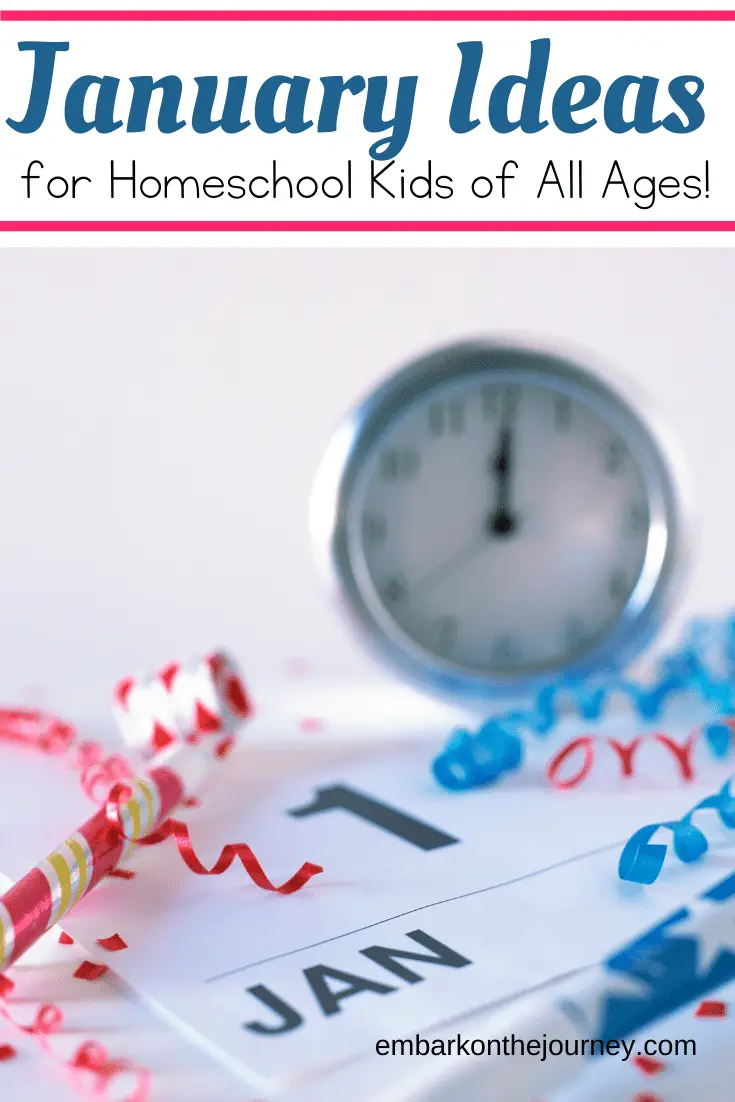 GET YOUR PRINTABLE
This January Activity pack is the perfect addition to your homeschool lessons this month! Simply click the button below to enter your information, and then click the link to download your freebie!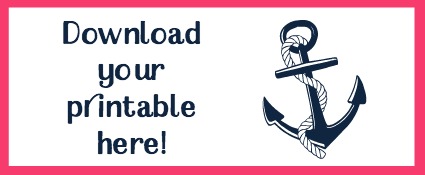 Related Posts