You'll save the day with these fun superhero math activities for kids in grades K-3! Pages focus on numbers, counting, addition, and subtraction.
This pack of printable math activities contains more than 30 pages. Choose any or all of the activities to do with your kids in preschool through 1st grade.
With a variety of activities, this superhero math worksheet pack is perfect for both home and school.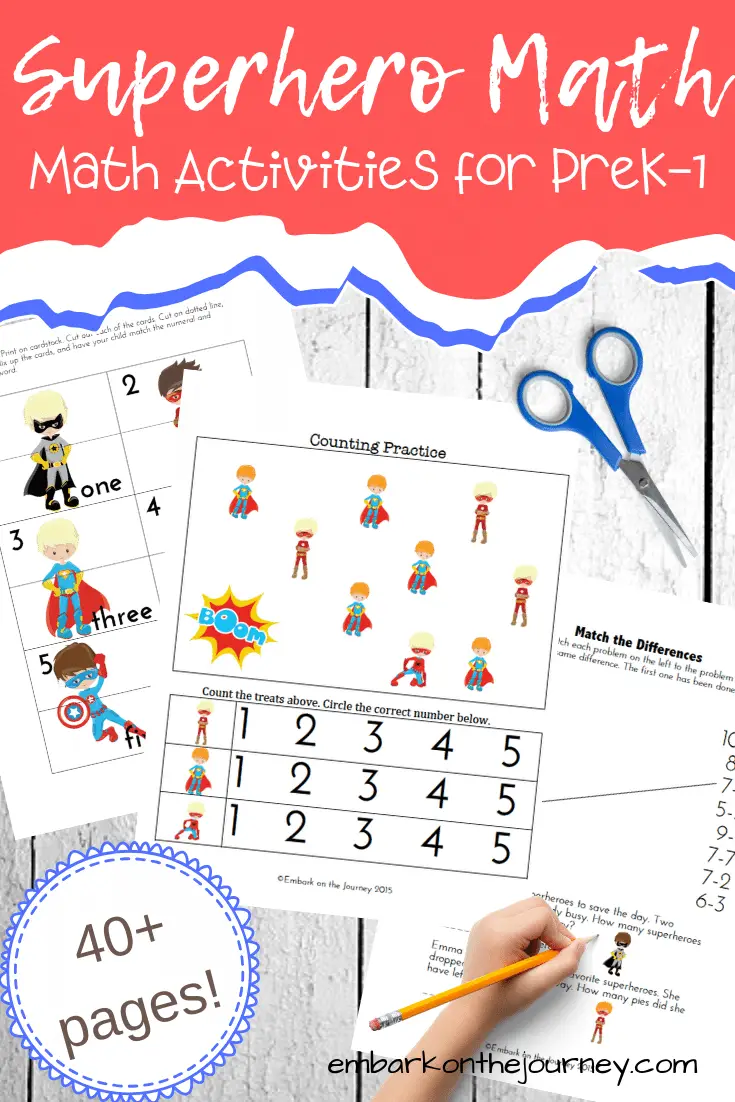 If I had put superheroes on my boys' school papers when they were younger… Oh my! I bet they'd have done their math with no questions asked.
Superhero Math
I made these fun superhero math activities to share with YOU. I hope your kids have a blast!
Engage your young learners with these free math printables. Inside this pack of superhero math worksheets, you'll find the following learning activities:
• number and number word recognition – Kids will match numbers and their number words.
• sequencing – Students will assemble puzzles by sequencing the numbers on each one.
• skip counting – Fill in the missing numbers on skip counting grids.
• addition and subtraction – Work on single-digit addition and subtraction within 10.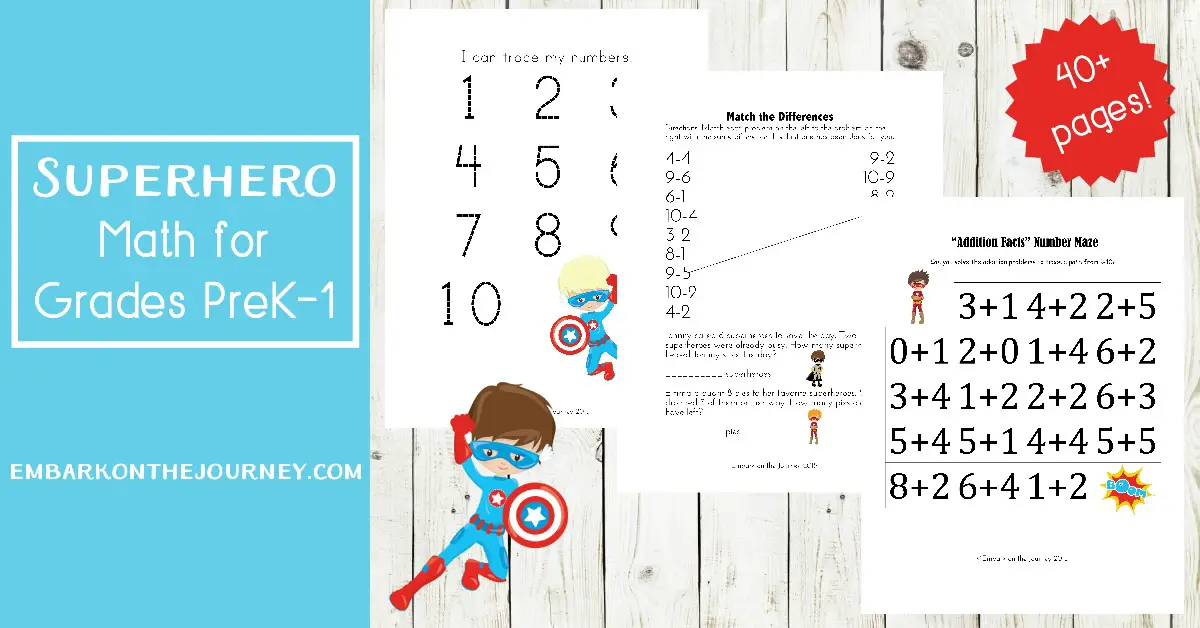 SUperhero BOOKS FOR PRESCHOOLERS
Fill your book basket with a great collection of preschool books about superheroes. Most of these books can be found at your local library or used bookstore.
If you have a hard time finding them, you can order them through my Amazon affiliate links by clicking the images below.
• DC Super Heroes Colors, Shapes, and More! –Everybody's favorite DC super heroes (along with some lesser known characters) teach kids colors, shapes, and more.
• Batman Shapes – The Bat-Signal is a circle. A tall building is a rectangle. A safe in the bank is a square. BATMAN is the perfect super hero to guide young learners through his nightly patrol and help them identify familiar shapes along the way!
• Superman Colors – SUPERMAN guides young learners through a universe of color in this hard to resist board book. Each bright page helps the listener identify a familiar color with its corresponding word. All super heroes know their colors!
• Wonder Woman ABCs – Chockful of action-packed words (Hero, Jet, Lasso, and more) and a fan-favorite style art, Wonder Woman ABCs is the perfect introduction to this basic concept and a SUPER anytime read-aloud.
• Catwoman Counting – Catwoman is on the loose in Gotham City! Young readers team up with Batman, tracking down the cat burglar and learning their numbers along the way!
• DC Super Heroes ABC 123 – DC's super heroes–from Superman and Batman to Green Lantern, the Flash, Wonder Woman, and many other favorites–illustrate the alphabet and numbers for budding fans.
Hands-on Superhero ACTIVITIES
If your kids are really into superheroes, you could carry on the superhero theme with these fun hands-on activities:
• Paper Bag Superhero Craft with Free Mask Printable
• Captain America Paper Plate Shield
• Mason Jar Superhero Piggy Banks
• 15 Superhero Handprint Crafts
DOWNLOAD YOUR PRINTABLES
This superhero math printable pack is only available to my readers. Click the button below, enter your information, and download your printables.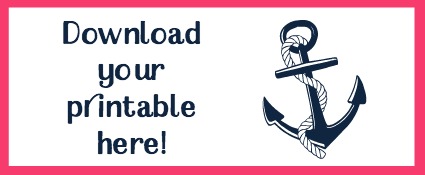 More Printables to Enjoy