One of the beautiful things about educating your children at home is the freedom to homeschool at your own pace. You can do what's best for your child.
You are not a slave to your lesson plans. You don't have to follow the publisher's schedule. If your child needs to slow down or speed up, you can do that.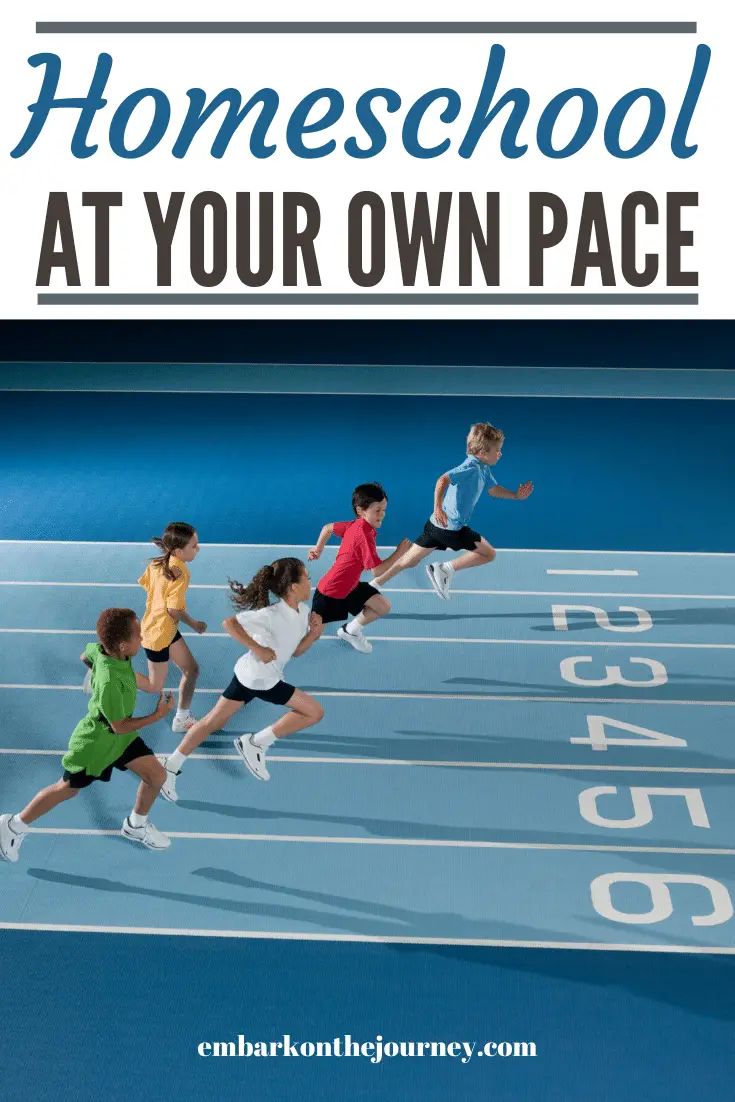 Homeschool At Your Own Pace
Most public school teachers tend to teach to the middle of the class. Advanced students tend to be bored. Slower students tend to be left behind.
There are some fabulous teachers out there, and they do a great job meeting their students' needs. However, on average, classrooms are not set up to meet the individual needs of each student.
I have learned how to move at the pace my children set. Years ago, my daughter tested into our spelling program
two years ahead of her grade. We started there and progressed quickly for quite a while.
This year, however, she tested in at her current grade level. She was so bummed, but it was obvious that she needed to do a little review before moving ahead. Basically, she caught up with herself. We accelerated when we could, and we slowed back down when we needed to.
We held my middle son back in his math book
when he struggled to understand what was being taught. I've moved one up a level in grammar when they showed they could handle work at a slightly higher level.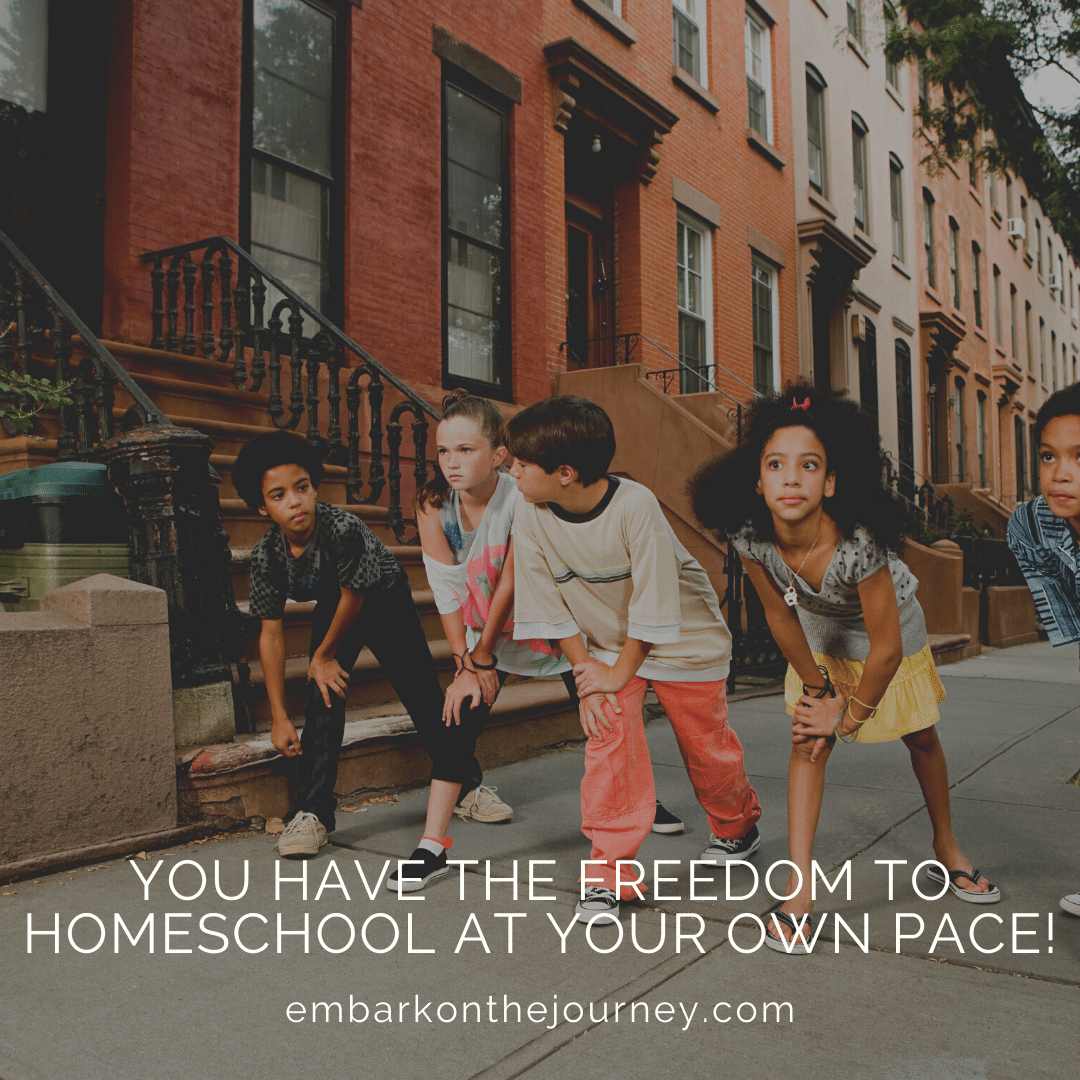 That's the beauty of it. You don't have to hold your child back if they have the ability to work at a quicker pace. You don't have to put them into a third grade math book if they can succeed with a fifth grade one.
At the same time, you can slow things down if it takes your little one longer to catch on. You can work a grade "behind" in a subject that is their weak point. Or, you can work "on grade level" at a slower pace, if necessary. 
The truth is, homeschooling allows parents the freedom to tailor their child's education to fit their individual needs.
We can meet our children right where they are to provide them with an education that allows them to succeed! 
Related Posts