These Nutcracker printables are perfect for the holiday season! There are 70 pages of math and literacy activities geared for elementary aged kids!
I've mentioned before that my daughter is a ballerina. That means Nutcracker season is upon us here in my house.
We are gearing up for a busy month of rehearsals. With nine Nutcracker performances coming up next month, it's certainly on my brain.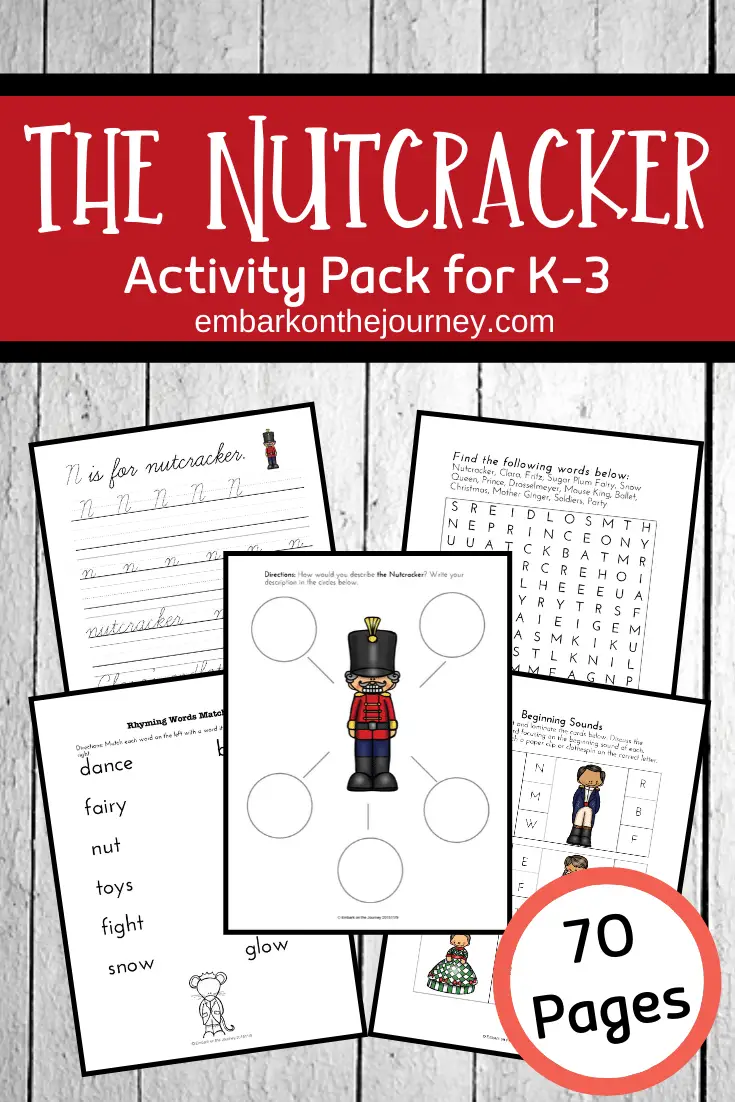 This month, I am spending many hours in my car writing and creating while E is in the studio rehearsing and training. Since I have The Nutcracker on my brain, it only made sense to choose Nutcrackers as the theme of this week's printable! 
Nutcracker Lesson Plans
Join Marie, Fritz, and the intriguing Nutcracker himself on a magical Christmas Eve adventure. Behold the frightful Mouse King, the elegant Sugar Plum fairies, and the entire Land of Sweets in this dazzling, gorgeously illustrated holiday classic. With spare text based on the story in the ballet, this book offers a front-row seat to the enthralling tale that is a perennial favorite of adults and children alike.
Once you've read the story a time or two (or more), extend the learning with this fun pack of math and literacy worksheets. Most of these worksheets are print-and-go! They're perfect for busy homeschool moms and teachers like you.
These fun Nutcracker worksheets are perfect for your holiday homeschool lessons! Inside this free learning pack, you'll find math activities, handwriting practice, letter hunts, and more perfect for your kindergarteners! For older students, you'll find cursive writing pages, a word search, compound words, and more. 
If you have preschoolers who love the Nutcracker, check out this Nutcracker learning pack. Here's a fun Nutcracker book list to check out, as well.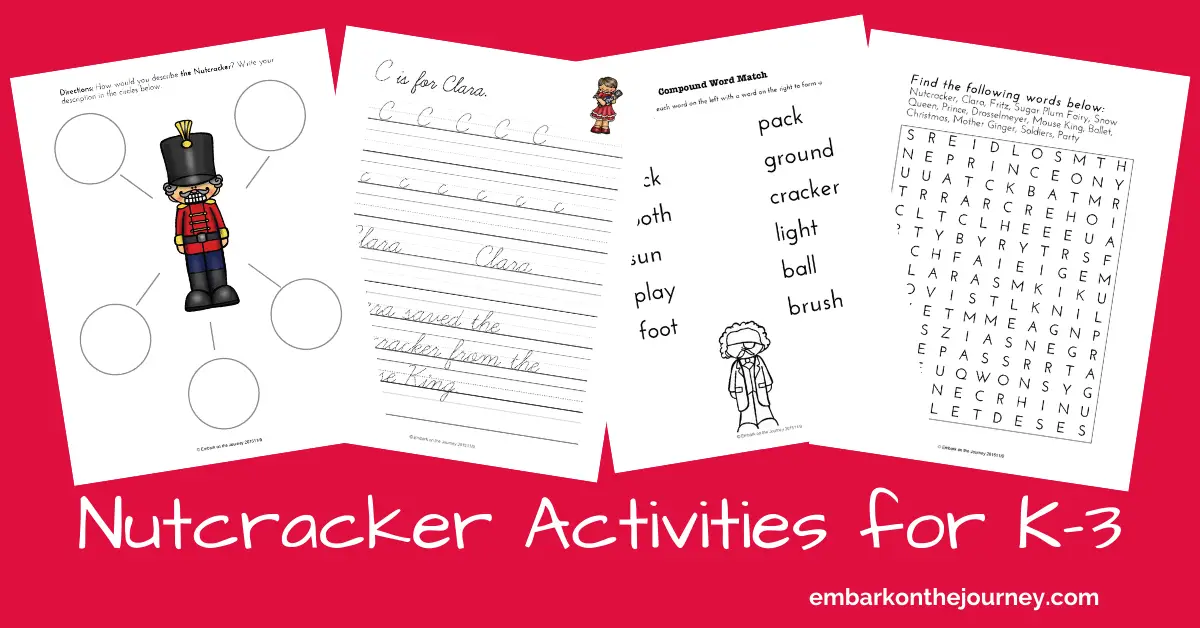 VARIATIONS:
You can make any these worksheets reusable by laminating them or putting them in a dry erase pocket. Kids can then complete the pages with dry erase markers. 
Enhance your Nutcracker lesson plans with these fun activities:
• Living Montessori Now has more Nutcracker printables and Montessori-inspired hands-on activities. 
• If you want to make a whole unit study out of the Nutcracker, check out this post from Real Life at Home. It's packed full of ideas. 
• This homemade Nutcracker ornament from Fireflies and Mudpies is adorable!
• Kids will love designing their own Nutcracker dancer ornaments in this "invitation to create" activity from Playground Parkbench.
• Big kids can enjoy creating this Nutcracker artwork from Elementary Art Fun. 
• Not into art? How about drawing their own Nutcracker with this tutorial from Momista Beginnings. 
• This paper plate Nutcracker from Glued to My Crafts is perfect for little hands.
If you've never had the opportunity to watch the Nutcracker in person, I highly recommend it. Even if you can only make it to a local dance recital, it's such a great Christmas tradition.
Em and I go see it every year (and would even if she wasn't a ballerina.) If you can't watch it in person, check it out on DVD. Emma enjoys the Tom and Jerry version as much as she does the real thing!
GET YOUR Nutcracker Pack!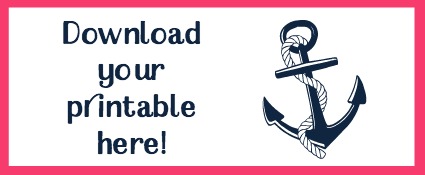 Related Posts