No two homeschools look alike. Everyone's needs are different, and when a homeschool mom knows her limits, she can set herself up for a successful year! 
Throughout this ABCs of Homeschooling series, I've shared a few things that I consider keys to homeschooling success – balance, flexibility, and joy. Today, let's talk about another key to homeschooling success. Know your limits.
Everyone's family is different. We all have different things that impact our homeschools and  lives. Our budgets are different. Our family dynamics are different. Our daily structure is different. Therefore, our limits are different.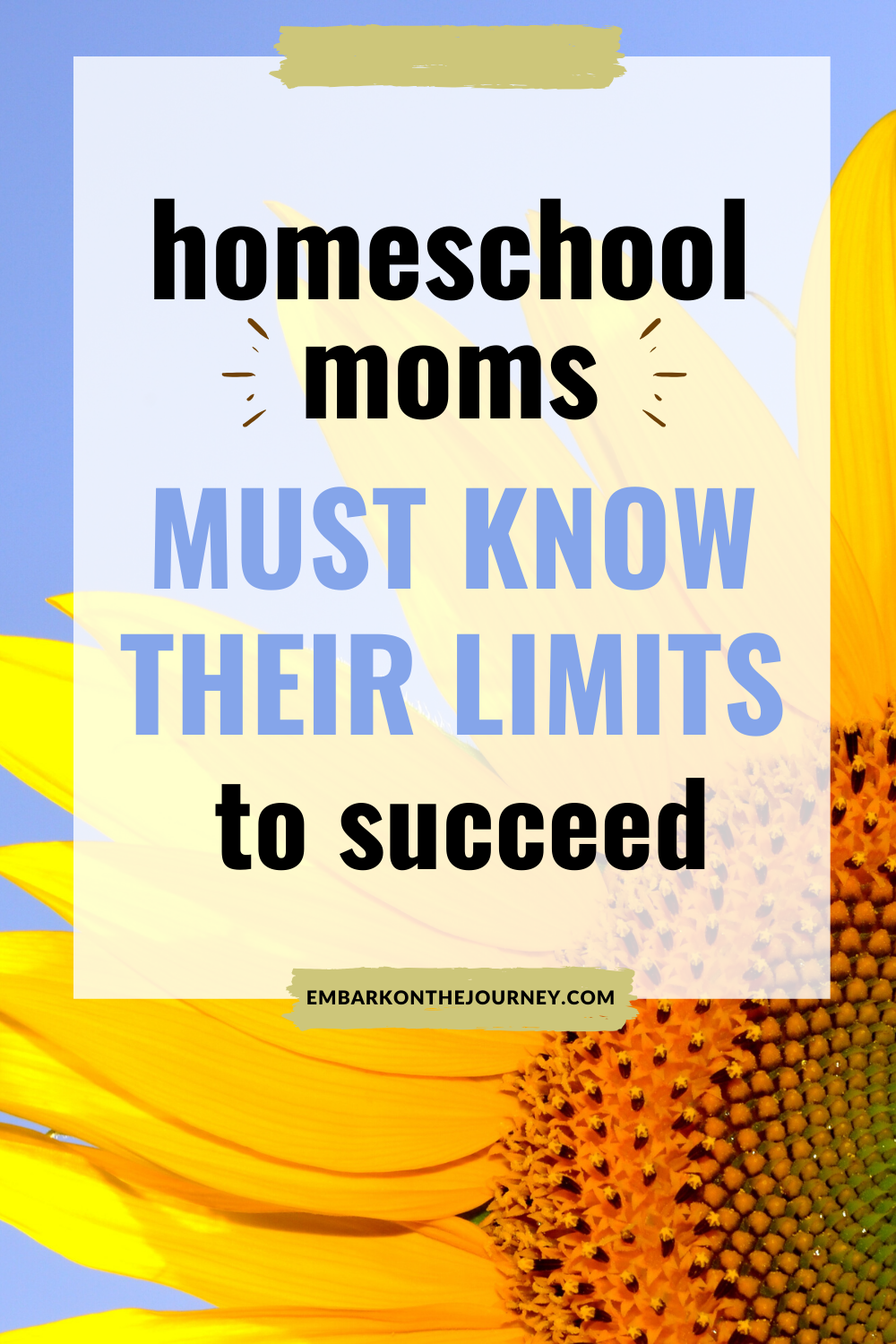 Know Your Limits
These differences make our individual homeschool days look different, as well. What makes my day run smoothly will not work exactly the same for your day. The choices I make for curriculum will not be the same ones you make for your family due to budget constraints and individual needs.
Limit #1 – Budget
When I sit down each year to plan for the next year's curriculum, the first thing I have to consider is my budget. It changes from year to year. Some years it's bigger than other years.
Homeschooling does not have to be expensive. If your budget is tight, look at some options for homeschooling for free. There are many free homeschool sites that I use frequently in my homeschool. You can also look for used curriculum or even just rely on your library.
If you have your eye on a pricey item, look for areas where you can cut back in your homeschool or family budget. Sell things if you can. Save up until you have enough to purchase that coveted item so that your budget doesn't add stress to your homeschool day.
[mv_video key="suusyjzrpshdsm51heou" volume="70″ aspectRatio="true" title="Free Homeschool Websites" thumbnail="https://mediavine-res.cloudinary.com/video/upload/suusyjzrpshdsm51heou.jpg" jsonLd="true" doNotOptimizePlacement="false" doNotAutoplayNorOptimizePlacement="false" sticky="false"]
Limit #2 – Time
Another thing that impacts my homeschool year is time in our day. Right now, we homeschool 4.5 days each week, because my daughter attends a co-op on Friday mornings. Next year, she may attend a full day so we'll only homeschool 4 days. If I didn't make allowances in my schedule for those hours away from home, our school days would be full of stress as we try to "cram" it all in.
If you have outside commitments like co-op or medical appointments, you will need to take those hours into consideration when you plan your days. You may need to work around sports and clubs, as well.
I readjust our schedule as needed to accommodate co-op, doctor appointments, and dance competitions. It's part of our life so it's part of our school. When Emma auditioned for and was cast in a big ballet performance last year, we had to adjust our schedule to accommodate early rehearsals and daytime performances. Know your limits.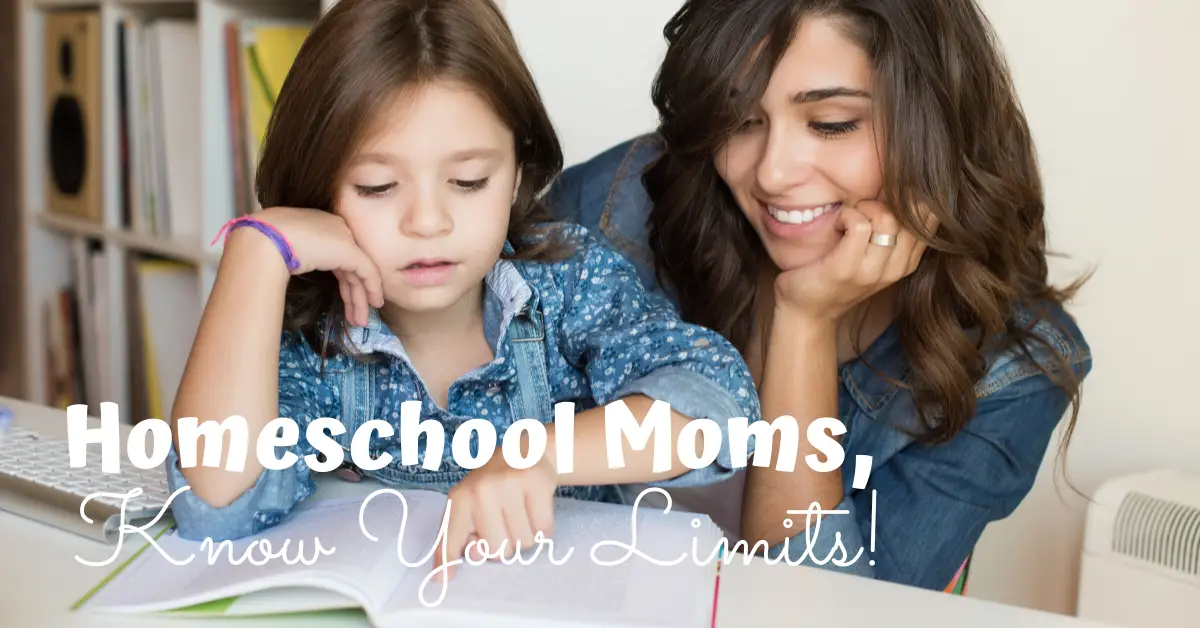 Limit #3 – Family
Your family dynamics will dictate your homeschool, as well. Your newborn may make it necessary to start later in the morning so that you can catch up on your sleep. Your toddlers may require you to juggle for a few hours each day and hit it hard when they lie down for a nap. Adjust your schedule so that you can go with the flow.
My son is a senior in the local public high school. We currently follow his school schedule so that life runs a little smoother in our house. It is an all out battle to get my daughter to sit down for a math lesson when her brother is playing on his Wii on an inservice or snow day.
Next year, when he is off at college, we won't have to work around his schedule. We'll be able to move right along and take breaks when they're most convenient for us instead of our breaks being dictated by the school system.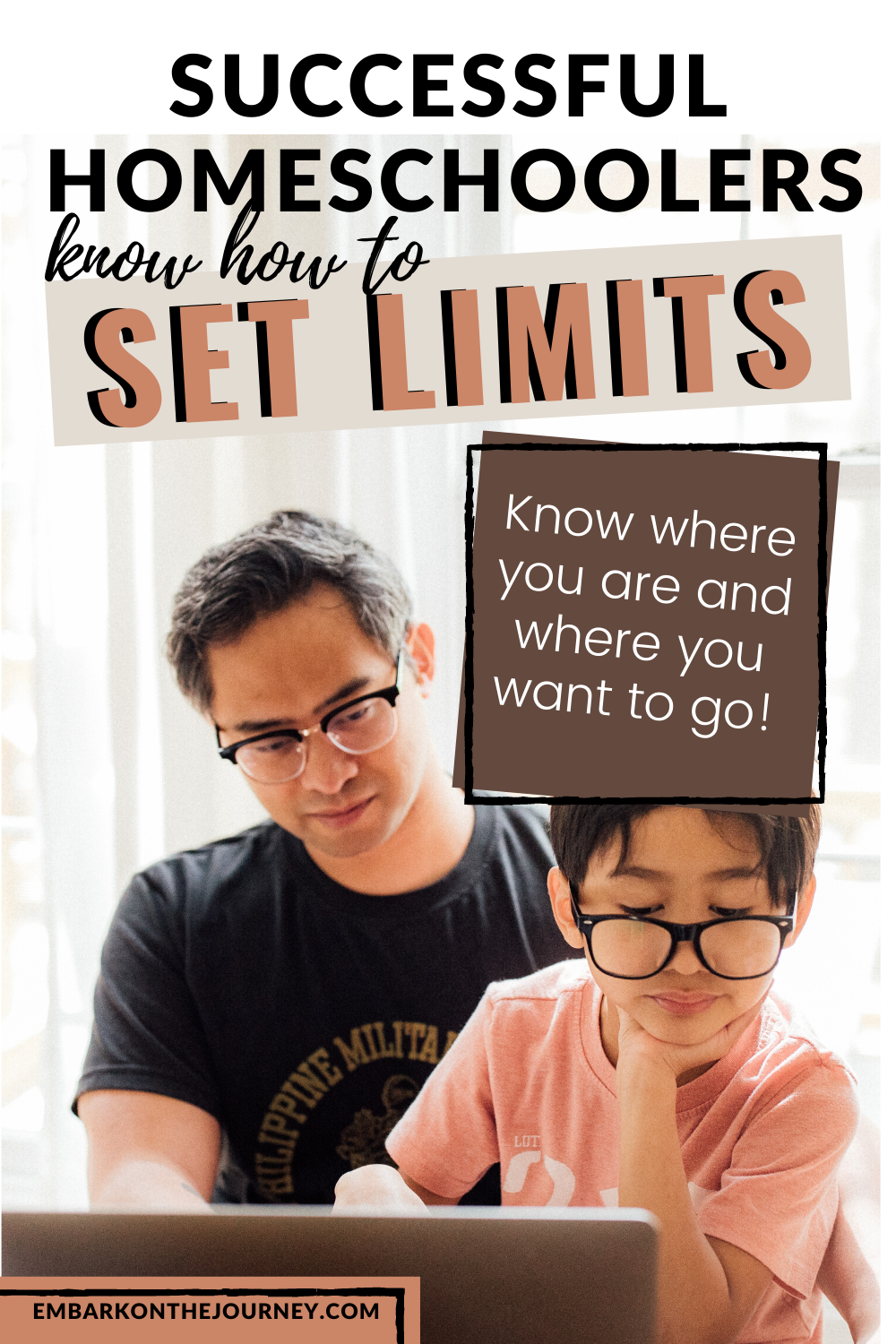 Encouragement for Homeschool Moms
Below, I've featured just a handful of books meant to encourage homeschool moms that will help your readers celebrate their favorite characters.
You should be able to find them at your local library or bookstore. If you can't find them locally, you can click each image cover to purchase them on Amazon.
Creating Homeschool Balance – "Creating Homeschool Balance" will help you understand what balance looks like, feels like, and how to create it. 
Your Goals This Year – No matter which kind of homeschool parent you are, this book will help you understand the stages of homeschooling high school, put you on the path to success, and keep you from feeling overwhelmed. You can homeschool through high school, and here are the tools to help you.
Scheduling: The Secret to Homeschool Sanity – When you homeschool, it's important to take time to plan and rest, and not just work, work, work! Using schedules in your homeschool can help you avoid burnout.
Related Posts