One of the things I love about homeschooling is the ability to keep my kids little for just a little bit longer. I don't mean little as in I never want them to grow up. I mean little as in young. I don't want them to grow up faster than necessary. I don't want grown-ups in tween-sized bodies.
I love that Emma is still young at heart. She isn't worried about fashion or make-up or the latest hair style. She wears what she wants to wear, because it's comfortable – not because of the name on the label.
She's not worrying all day about who likes her or focusing on which boy she likes this week. She spends her free time coloring and reading and playing Crossy Roads on her phone. She's not trying to be a grown-up in a little tween body.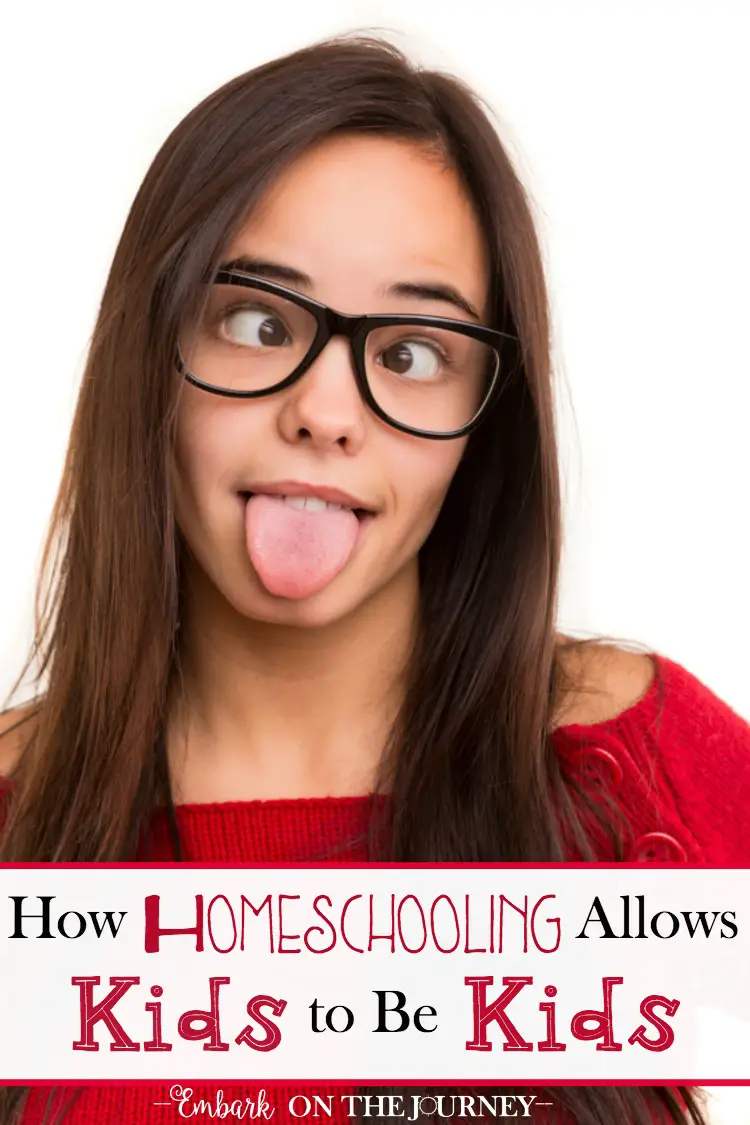 Don't Grow Up Too Fast!
I know that she has to grow up some time. I see her doing that little by little each day. She tells me I have no fashion sense. She wears almost the same size shoes as me. She crushes on the boys in One Direction and has a fangirl crush on the ballet soloist who danced the role of the Queen of Hearts in Alice last season.
The benefit of homeschooling, however, is I can control some of the 'grown-up' junk she's exposed to. I had control over when she learned about the birds and the bees. I got to teach her when I deemed it the right time – not a video in a public school classroom because she's a 5th grader.
[bctt tweet="As homeschoolers, we are blessed to be able to let our kids be kids. Why rush to grow up so fast? http://wp.me/p4GLZE-1sD"]
While she has crushes on some of her big brother's besties, she doesn't have any pressure to have a boyfriend like some of her friends do. Oh, she comes home with stories about her friends and their 'boyfriends.' Her 11 and 12 year-old friends! That is not where tweens should be focused right now.
She still calls me to ask about movies her friends want to watch at playdates and sleepovers. She asks me to change the channel or radio station when she hears cuss words at a time when I know many tweens are saying those words themselves. Her little soul is sensitive to those things, and no one at home makes fun of her for that. I don't know if the same would be true if she attended school.
I know that she will grow up sooner or later. I'm just thankful that homeschooling allows her to grow up at a slow-and-steady pace, because there isn't as much outside pressure to do it too soon. 
Other posts about parenting tweens: 
 10 Ways for Tweens to Make Money
How to Talk to Your Daughter About Puberty
Your turn: 
Do you see the trend to grow up too fast? Do you see your homeschoolers holding on to their youth a little longer than their peers?