Written by TenancyClean
There are plenty of ways to motivate kids to do their chores. Here you will learn some methods that work and will help you turn boring chores into fun games and activities which your kids will love. Use the tips presented here to motivate your kids help you with chores, and they will become more responsible. Your kids will learn that, as a part of your family, everyone should help the other.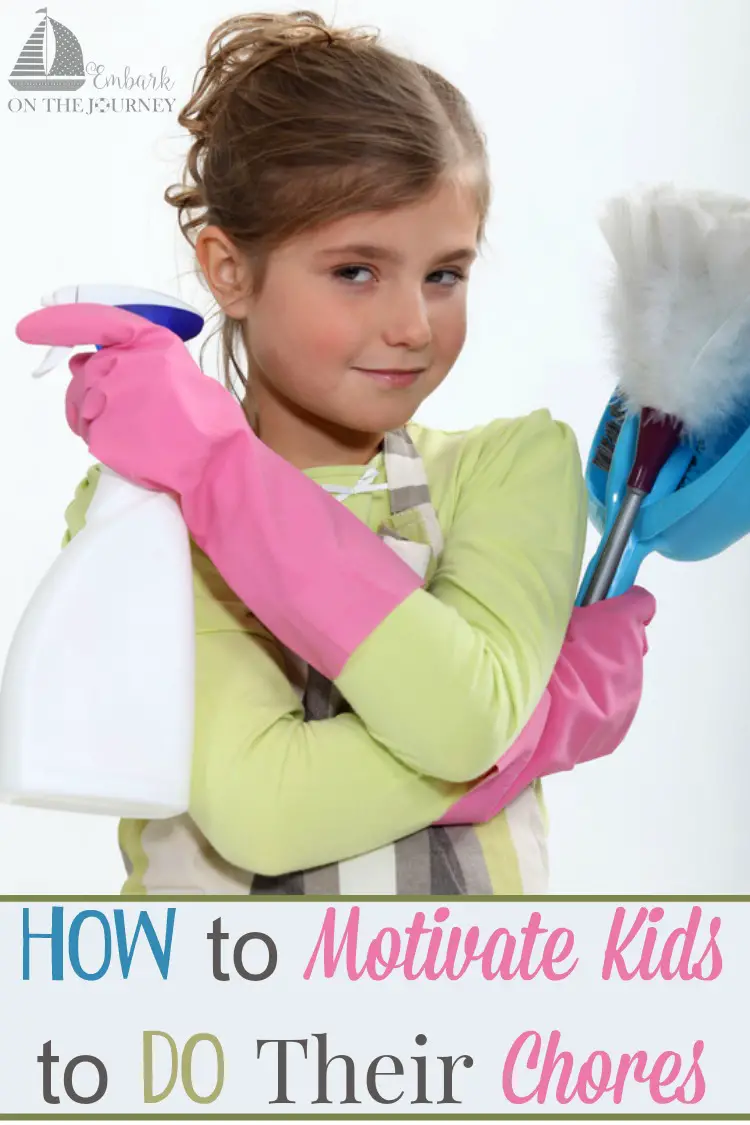 How to Motivate Kids to Do Their Chores
One of the ways to motivate children to do their chores is by turning the work into a game or making it more fun. This can be achieved by playing music which your kids like or encouraging them to sing while they dust or do other cleaning tasks. This can be enjoyable for both grown-ups and children. We recommend using Kids Learning Songs because that way kids can learn important information whilst singing. Songs make memorable information stick out in children's minds! Rewarding your kids with stickers or other prizes works in the beginning but doesn't have the desired effect in the long term. Instead of this, it is better to challenge them do more difficult tasks than the ones that they currently know how to do.
Easy tasks may seem boring to kids. Therefore, you need to motivate them to do more complex ones. If they know how to do a certain cleaning task give them credit with other more complicated ones. Kids will learn how to cope with more chores and will gain self-confidence, as well. Everyday cleaning chores should be something your kids do without encouraging. But if there are some special tasks which they take initiative to do, like washing the car for example, you can reward them in some way.
Instead of cleaning their own room every time, you can ask your kids to clean the room of their siblings. This switching of tasks can make doing the chores a little more interesting. Thank your kids for participating in the household chores and family work. Make them feel proud for being part of your family – a small community which is also a great team. This will help them feel more important and connected to their siblings.
It is very important to let your kids be as independent as possible. Bossing them around and dictating to them what and when they should do will make them unwilling to do the chores that you expect of them. Give your kids more autonomy and freedom, and they will be much more eager to do their chores. Motivate them by praising their work and the results which they have achieved. You might suggest what you think they should do in a friendly manner to remind them from time to time. Avoid using punishments or controlling your kids too much. These are methods that have a negative effect and don't work.
Allow them to do their hobby after the work is done. If your child has a hobby then let them do it after they've finished their chores so they have something to look forward to when they have finished. If they haven't got a hobby then encourage them to do a hobby that will allow them to improve a skill. This could be something like blogging which would improve their writing or a sport to increase fitness. As a parent make sure they are safe while doing their hobby.
Depending on your kids' age, you can motivate them with rewards in the beginning before they get used to chore and start doing it regularly and without help. Create a reward system or try different systems to check which one works best. Kids, especially younger ones, love rewards and will be more tempted to do the cleaning work.
Dusting, sweeping the floor, and vacuuming the rooms are tasks which can be easily done even by younger kids. You could check out something like Bissell if you're looking to find ways of getting kids to do their vacuuming. If you teach your children to clean after themselves, each one will become more independent. Encourage your kids to help you with the cleaning work by giving them prizes, praising their work, turning chores into games, and making changes to the more boring activities. Give your kids the freedom they need, and let them do the work without your help once you have demonstrated how each task should be done. These are excellent ways to motivate your kids to do their chores.
It's your turn…
How do you motivate your kids to do their chores? Do you offer rewards and incentives? Do you make chores more fun by creating challenges and games?