Being behind in your homeschool is frustrating. It's very overwhelming, and I want to throw in the towel! How do I find the motivation to keep going when we're so far behind?
Sick days. Doctor visits. Ballet performances. A kiddo home from college on spring break. An impromptu trip to visit the grandparents. Restarting Algebra I in January.
All of these things have really rocked my homeschool over the past two years. Never before have I been so grateful for the flexibility and freedom of homeschooling. I can't even imagine what life would have been like if Emma had been in public school throughout our journey to her Ehlers-Danlos diagnosis.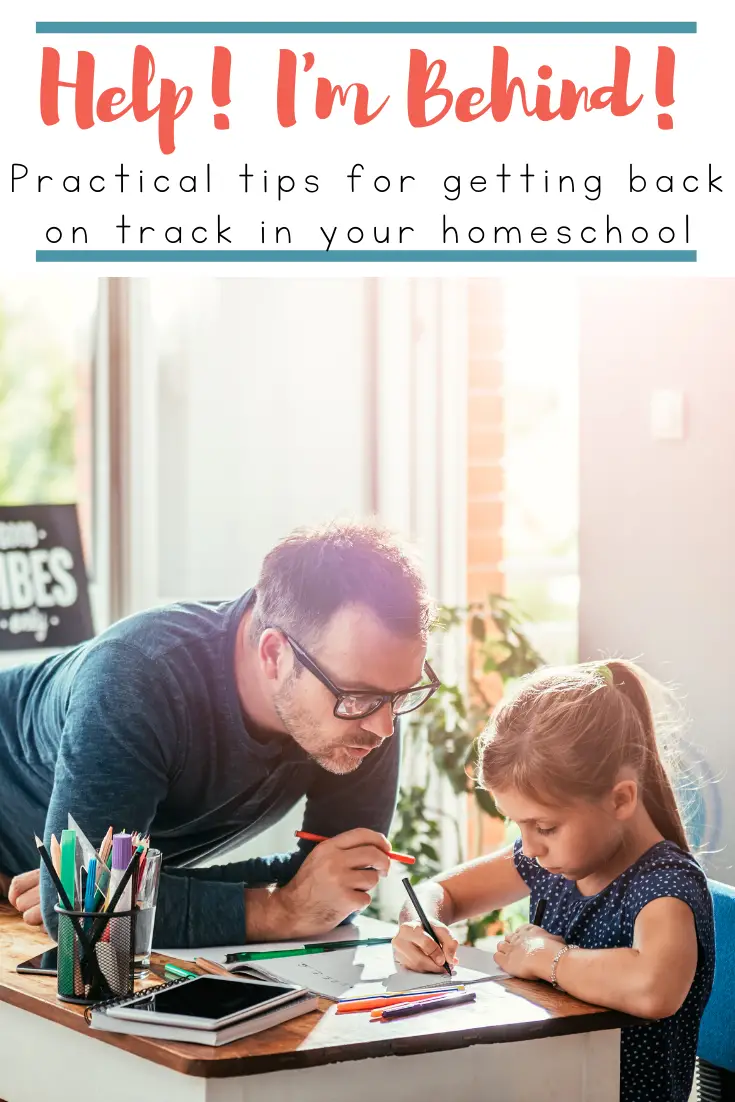 Emma spent the better part of last January and February (and a few days in March) sick. Then, this year, she spent the better part of September and October in so much pain she couldn't focus on her academics.
As a result, we spent many days at the doctor's office trying to get her well. Between her sick days and our days at the doctor's office, we barely did any school during those weeks. Even after her diagnosis, we had many weeks in October, November, and December of this year with 3-5 therapies or doctor visits trying to get her pain levels stabilized.
Needless to say, we are a bit behind where I want us to be at this point in our homeschool year after being very far behind most of last year. We are not year-round homeschoolers. I like to have my summers 'off' to plan and regroup and have family fun. So, how do we keep going when we're so far behind in homeschool?
Are you behind in your homeschool?
First, let me address one thing… I spend a lot of time on social media. As a homeschooler and as a blogger, Facebook is where I can connect with other people in blogging and homeschooling community.
Around this time of year, many homeschool parents begin to feel behind. When they voice that concern or frustration, many more homeschool parents pipe in with "you're not behind, you homeschool." And, while I understand that sentiment, it doesn't alleviate my frustrations at our current situation.
It's true that I'm not behind in the truest sense of the word. I'm not tied to anyone's schedule like public and private school teachers are. So, no, I'm not behind in that respect.
However, it's valid to feel behind where you'd like to be at any point in the school year. We spent the beginning of this year finishing last year's history so we could continue our history cycle. In January, I realized Emma had some major gaps in math and was not scoring well in her Algebra I lessons. So, at that point, we started over completely. Back to Lesson 1. Hello math…all.summer.long.
Em wants to attend numerous ballet intensives and YMCA camps this summer. And, we'd like to plan a short family vacation before my middle child heads back to college. It would be a great relief to be done with our homeschool lessons before summer starts so we aren't trying to squeeze our lessons in around our other activities.
[mv_video key="suusyjzrpshdsm51heou" volume="70″ aspectRatio="true" title="Free Homeschool Websites" thumbnail="https://mediavine-res.cloudinary.com/video/upload/suusyjzrpshdsm51heou.jpg" jsonLd="true" doNotOptimizePlacement="false" doNotAutoplayNorOptimizePlacement="false" sticky="false"]
So, what are we going to do?
We do what we can when we can. On Emma's sick days, I tried to have her do 'something' off the lesson plan. Some days, she felt well enough to tackle a math lesson before needing to go lie back down. Other days, she felt well enough to do some workbook pages from the couch. There were still other days when she didn't feel like doing anything off the lesson plans, though. I let her do what she was up to.
We stray from the plans when we need to. On the days when she didn't feel up to doing any bookwork, I tried to find educational things for her to do. For instance, one day she watched four episodes of The Magic School Bus and narrated something she learned, but I made her narrate with 7th grade quality terms and explanations. On another day, she used her computer to type up a short story, because she finds that relaxing. I find it educational. It's a win-win! We watched The Boy in the Striped Pajamas
(historical fiction) one afternoon, as well. I did some reading aloud, and she did a lot of reading alone. I totaled up the hours spent doing these activities, and I counted them as two full school days. Who says 'school' has to always be on the lesson plan.
We pull back when necessary. Because we were struggling to keep up with our day-to-day assignments, I decided to pull Emma out of her co-op classes. She was taking three classes, all electives, and I just couldn't see taking her to do electives when we couldn't get to our core classes. I let her stay in one class so she could stay connected, but now we have the bulk of that day to tackle math and grammar.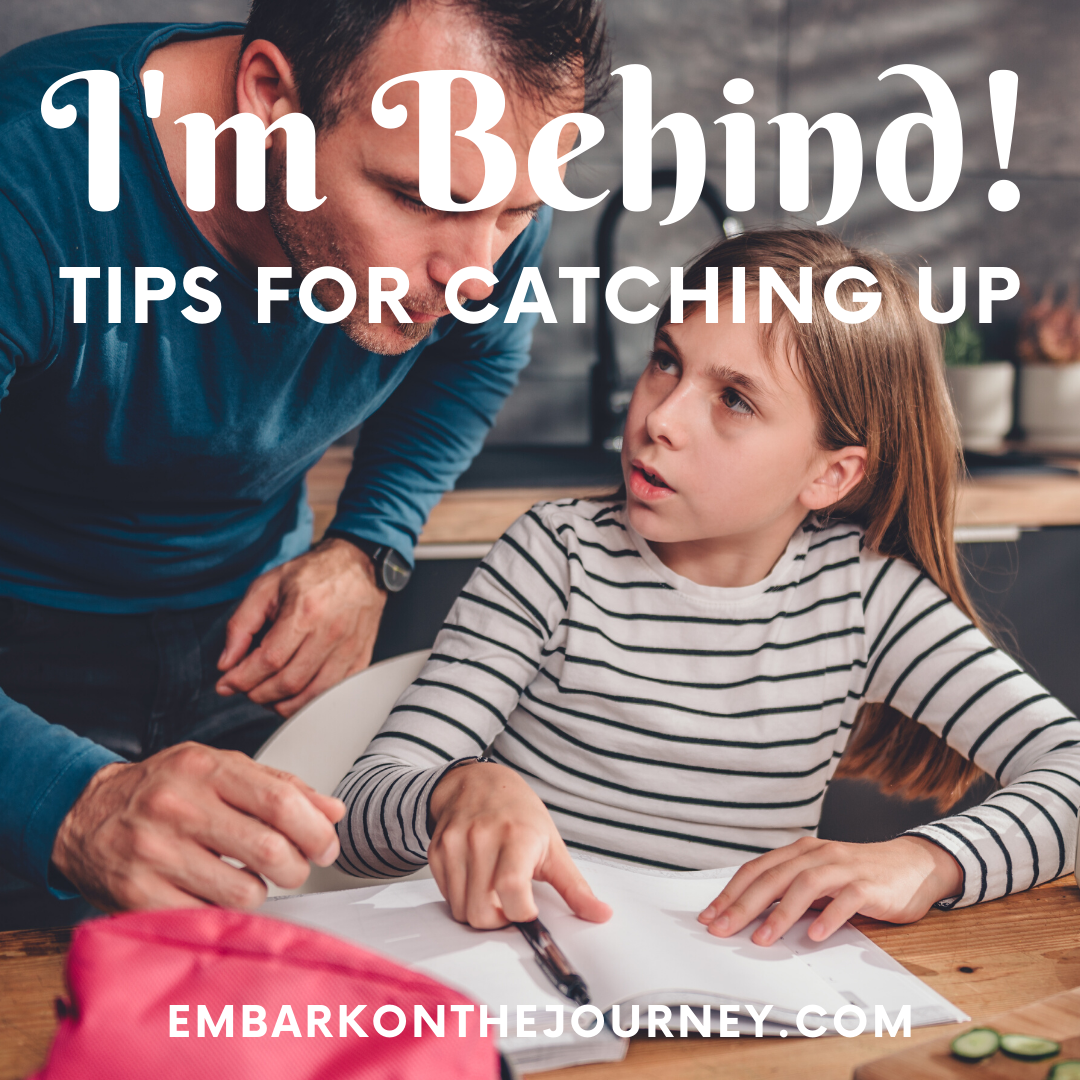 We let things go. I also dropped geography from our own studies. It was a 'just-for-fun' elective, and I set it aside for next year. That freed up a little time to do extra work, and Emma just finished her vocabulary book
for the year. Yay!
We keep on going until we're done. This year, we're just going to keep on keeping on until we're done. That means, we took schoolwork with us on Spring Break. It means we'll be doing school long into the summer for the very first time. I'm not so concerned about finishing each book to the last page, but we are required to teach 900 hours. Since our homeschool day averages 5 hours, I shoot for at least 180 days. Today, we are on 118. We still have a way to go…
We don't worry about it. Well, I try not to worry about it. I know we'll finish. I know we'll cover all of the important stuff. It just won't be on my anticipated calendar. And, that's okay.
We are thankful for the flexibility of homeschooling. She would be so behind if she was in public school. I'm so thankful that we aren't tied to a school calendar. I have the freedom to work around her illnesses and doctor visits. I can be flexible with our schedule so that I can focus on her when she needs me.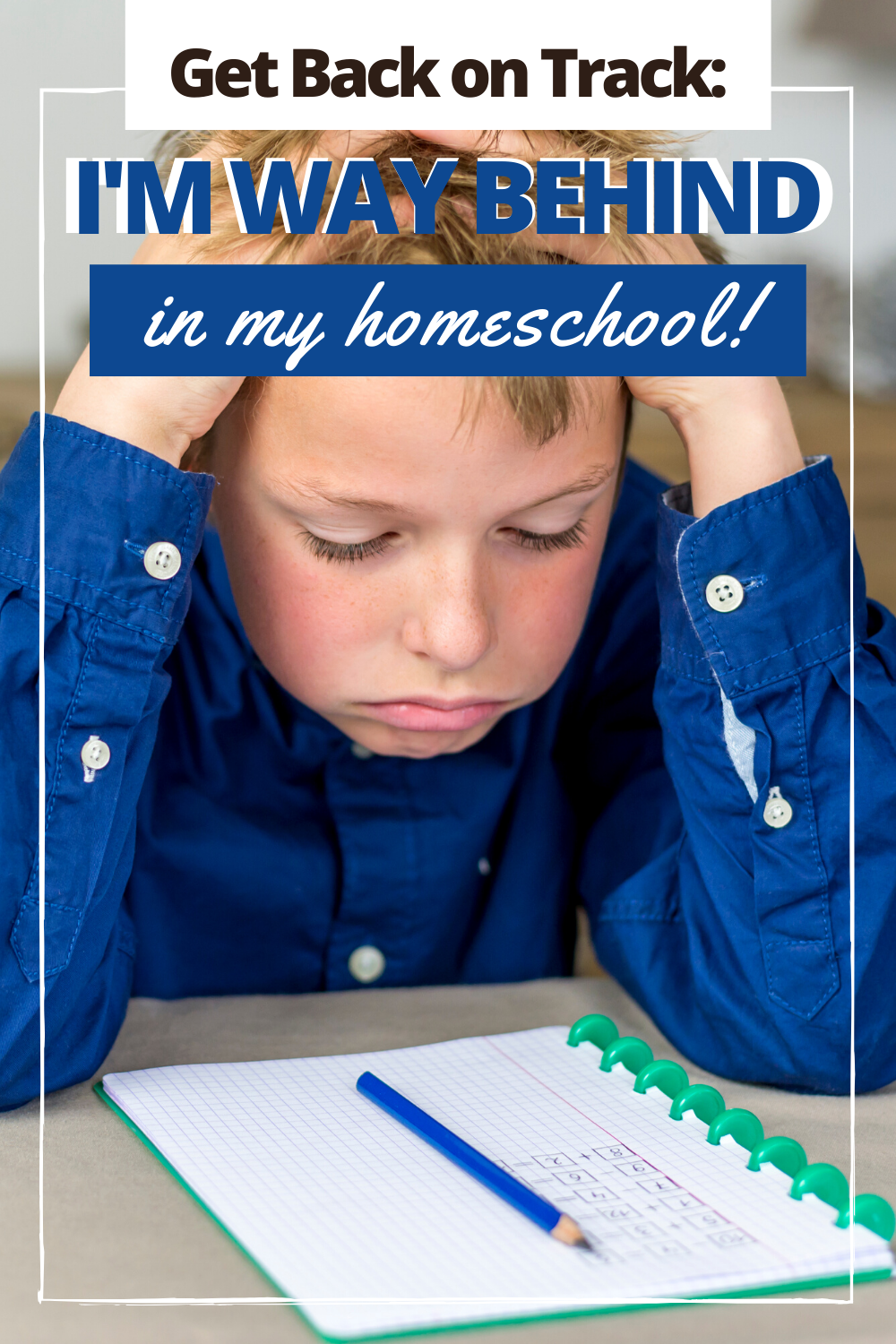 Your turn:
What do you do when you find yourself behind in your homeschool lessons?
Related Posts