On Mother's Day, kids want to show mom just how special she is. Here are some frugal options for Mother's Day craft ideas kids can make!
Store-bought gifts and cards are nice, but they lack that personal touch. Something made just for Mom has much more sentimental value, and kids don't have to spend much money (if any) on it.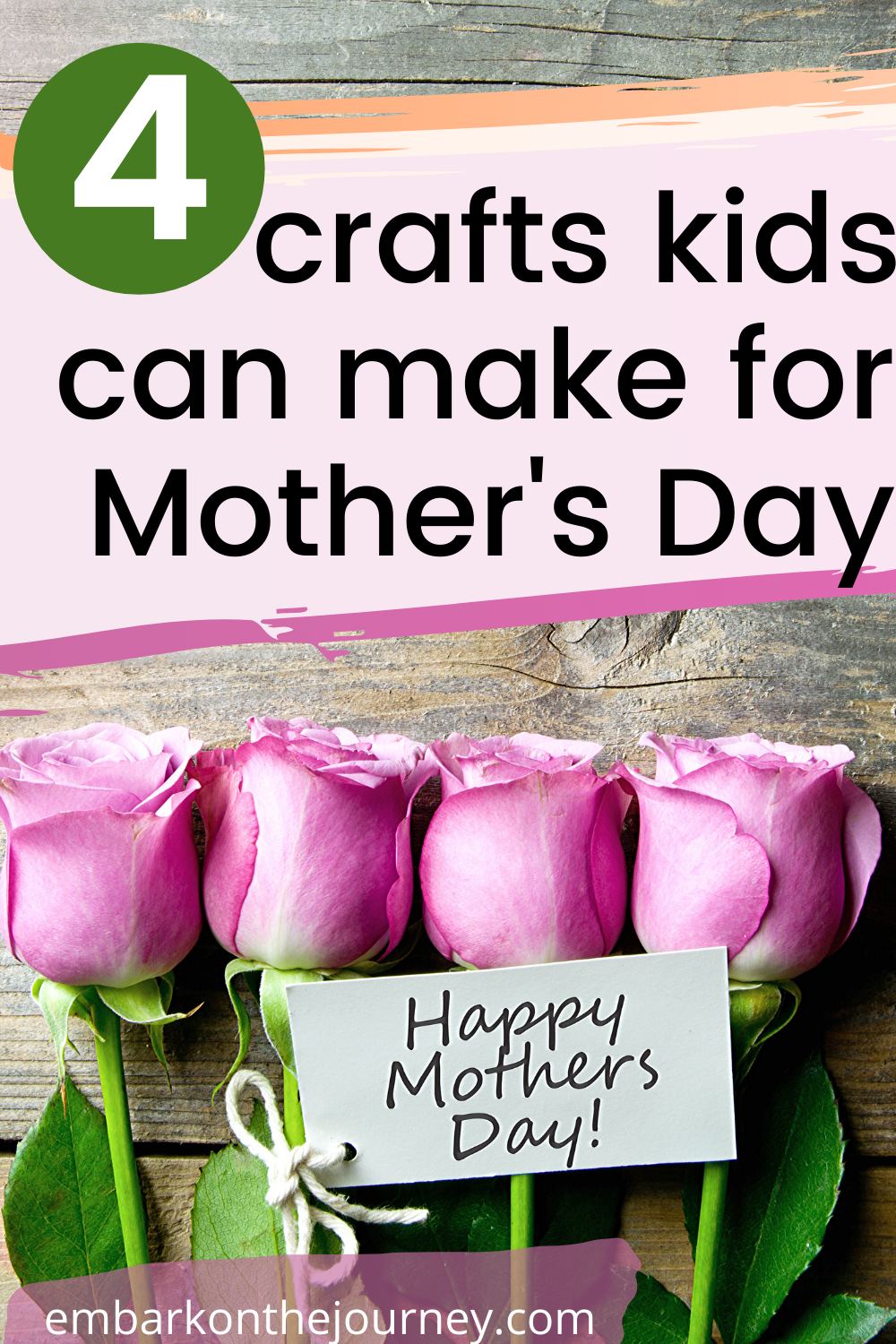 Mother's Day Craft Ideas
Even toddlers can make Mother's Day crafts with a little help. Here's a sampling of things kids can make for Mom.
Framed Photos
Every mother loves to look at pictures of her kids. So why not pick out a favorite picture or yourself with Mom and create a beautiful frame for it? There are many ways you can go about making photo frames.
One of the cheapest and simplest ways to make a picture frame is to cut one out of paper. Construction paper, card stock and thick scrapbooking paper are good choices.
If you want to make the frame even sturdier, use corrugated cardboard. Just make sure the opening in the middle is large enough to show the part of the photo you want to display, and make the frame any shape you like. Decorate with paint, glitter and stickers. Add a magnet to the back for easy display on the refrigerator.
You can also make frames out of craft sticks. Just glue the ends of four sticks together to make a square, and decorate with markers or paint. Or if you prefer, buy a plain photo frame and decorate it as you please.
[mv_video key="suusyjzrpshdsm51heou" volume="70″ aspectRatio="true" title="Free Homeschool Websites" thumbnail="https://mediavine-res.cloudinary.com/video/upload/suusyjzrpshdsm51heou.jpg" jsonLd="true" doNotOptimizePlacement="false" doNotAutoplayNorOptimizePlacement="false" sticky="false"]
Candle Holders
It's easy to make a lovely candle holder out of a small jar. Larger baby food jars work well for tealights and votives. Pint jars can hold votives or small pillar candles.
To decorate, use tissue paper. Mix equal parts white glue and water, and stick the paper onto the outside of the jar, stopping below the rim. Use pieces of different colors to create a stained glass look. Cut some shapes out of the paper if you like, arrange them in a pretty pattern, and glue on top of the larger pieces. Coat with the glue mixture to seal, and let dry.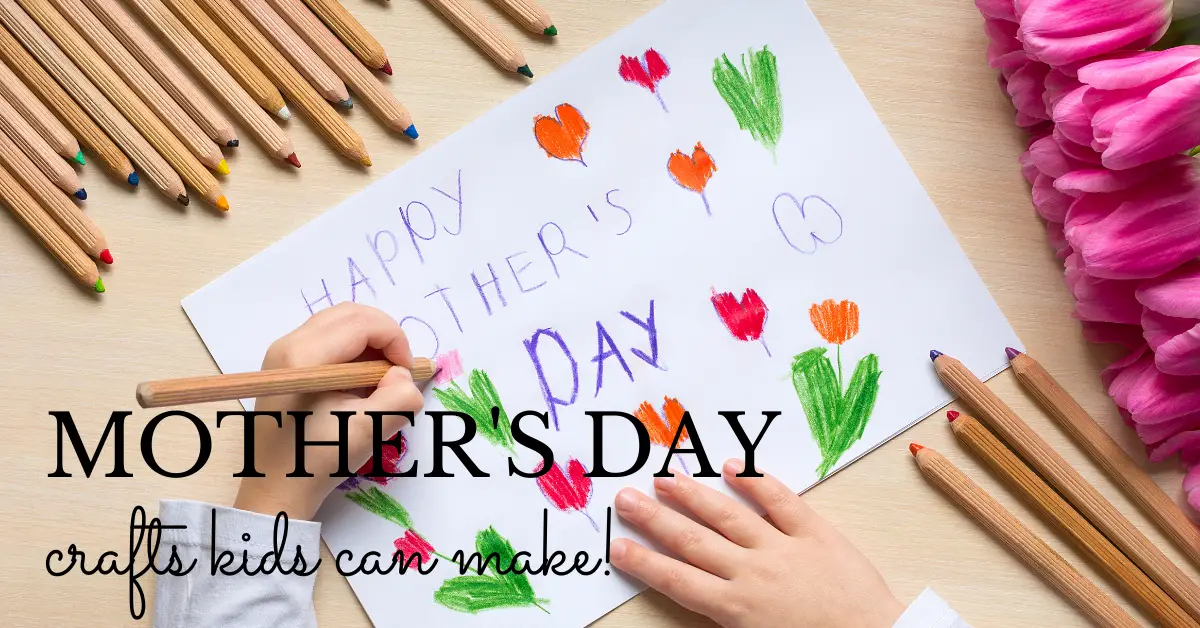 Bath Salts
Want to help Mom pamper herself on her special day? Make her some homemade bath salts. They will help her relax and leave her skin feeling great.
Just mix 3 cups of Epsom salts, 2 cups of baking soda, and 1 cup of table salt. Add about twenty drops of a fragrant essential oil. Lavender, sandalwood and chamomile are good choices. Mix thoroughly. Present the bath salts to Mom in a pretty jar tied with a ribbon.
Decorative Flower Pot
Moms adore flowers. Creating a unique flowerpot with a plant you've grown for her is sure to bring a smile to her face.
Small unglazed terra cotta flower pots are easy to paint on. Use acrylic paint to make a pretty scene or design. If you don't have a flowerpot, a styrofoam cup will do. You can decorate it with markers, glitter glue and stickers.
When your creation is dry, fill it with potting soil and plant a few seeds. Try to do this a week or two before Mother's Day so the plant will have time to start growing. Don't forget to give it plenty of sun and water.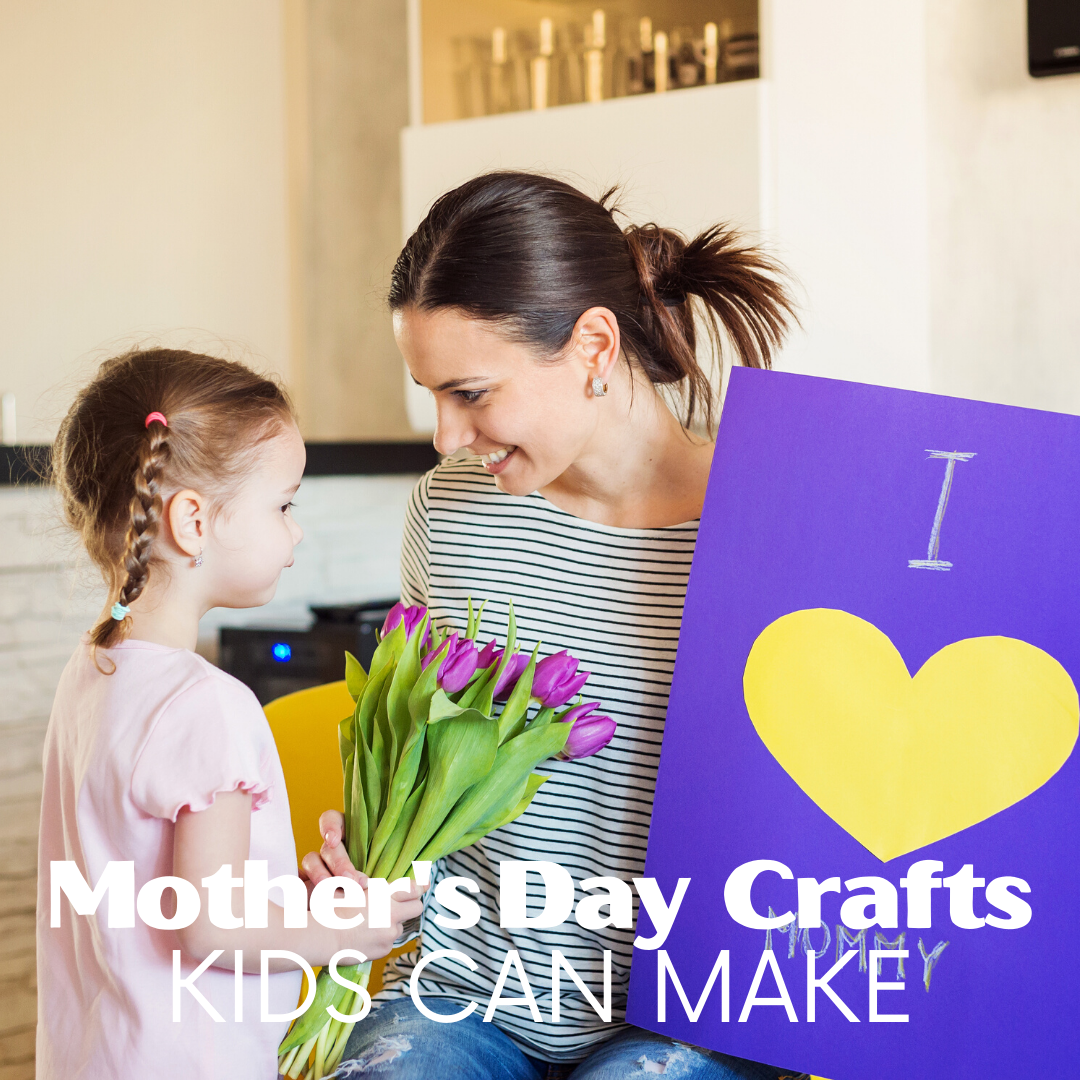 Mom is sure to appreciate these simple yet thoughtful crafts. They will give her fond Mother's Day memories for years to come!
Mother's Day Books for Kids
Fill your book basket with a great collection of books about Mother's Day. Most of these books can be found at your local library or used bookstore.
If you have a hard time finding them, you can order them through my Amazon affiliate links by clicking the images below.
Are You My Mother? – When a mother bird's egg starts to jump, she hurries off to make sure she has something for her little one to eat. But as soon as she's gone, out pops the baby bird.
Just Me and My Mom – Little critter and his mother take a trip to the city exploring the department stores and museums.
My Mom is There – It's not easy being small. Nothing is simple. Not speaking, sleeping or walking. Not counting, reading or swimming. Not even hopping, skipping, or jumping! But with mum close by there's no need to be scared, and anything is possible.
More Crafts for Kids