These picture books about the American flag are great for teaching kids about the flag, Betsy Ross, and the history of the flag's design.  
Flag Day is Sunday, June 14. On this day, we celebrate the adoption of the American flag.
Choose one or more of these books to read on that day. These books are also perfect for your American History, Memorial Day, Fourth of July, and other patriotic activities.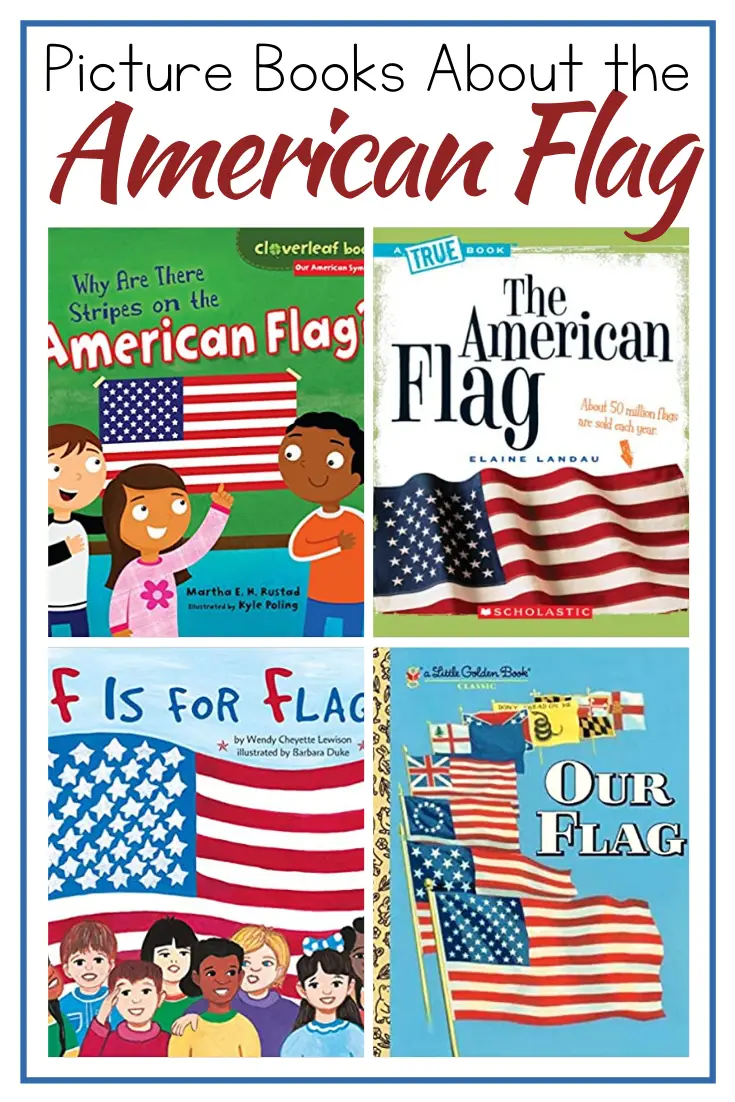 Picture Books About the American Flag
Below, I've featured just a handful of American flag books that will help your students learn about our flag and its history.
You should be able to find them at your local library or bookstore. If you can't find them locally, you can click each image cover to purchase them on Amazon.
F is for Flag – F Is for Flag shows in simple terms how one flag can mean many things: a symbol of unity, a sign of welcome, and a reminder that-in good times and in bad-everyone in our country is part of one great big family.
Our Flag – The youngest readers will enjoy this concise but informative history of the American flag with beautiful and exciting illustrations of colonial life, Betsy Ross and George Washington, Fort McHenry, and more!
The American Flag – Learn about the history of the American flag from its original design by Betsy Ross at the request of George Washington, how it has changed over the years, and how it came to be a symbol of the United States.
Why Are There Strips on the American Flag? – Do you know why the US flag has stars and stripes on it? What does the flag stand for, and why do we say the Pledge of Allegiance? Join Mr. Gomez's class as they study the flag to find out!
The American Flag – From its humble beginnings of thirteen stars and thirteen stripes, Old Glory has grown right along with the country it represents.
The American Flag – Do you know why there are thirteen stripes and fifty stars on the American flag? Or how the American flag inspired Francis Scott Key to write "The Star Spangled Banner?" Find out the answers to these questions and more in The American Flag.
Red, White, and Blue: The Story of the American Flag – Some people call the American flag Stars and Stripes or Old Glory. But did you know that it hasn't always looked the same?
My First American Flag – This patriotic kit teaches children about the history, values and etiquette behind the American flag, while giving them their own flag to cherish, respect and proudly display.
I'm Your American Flag So Please Treat Me Right! – I'm Your Flag So Please Treat Me Right! is a story told by the American flag. It explains through the eyes of our flag what the red, white and blue stand for, and what the flag means to all Americans.
Our American Flag – Its stars and stripes ripple and wave. It's the United States flag, and Americans have flown it for more than 200 years. Join seamstress Mary Pickersgill for a trip through time to see how this symbol of freedom came to be.
America's Flag Story – The American flag waves in reverence for many—for the immigrants who came and built a nation with hard work and ingenuity and for all who continue to defend and serve our nation. The verse and artwork resonate with the symbolism that represents the very characteristics of our nation and offers young readers a clear understanding of how one part of our country says so much.
Betsy Ross and the American Flag – Looks at the life of Betsy Ross from her Quaker childhood to her days as an independent business woman. Also examines the legend of the Betsy Ross flag. Written in graphic-novel format.
Which of these flag book for kids will you read first?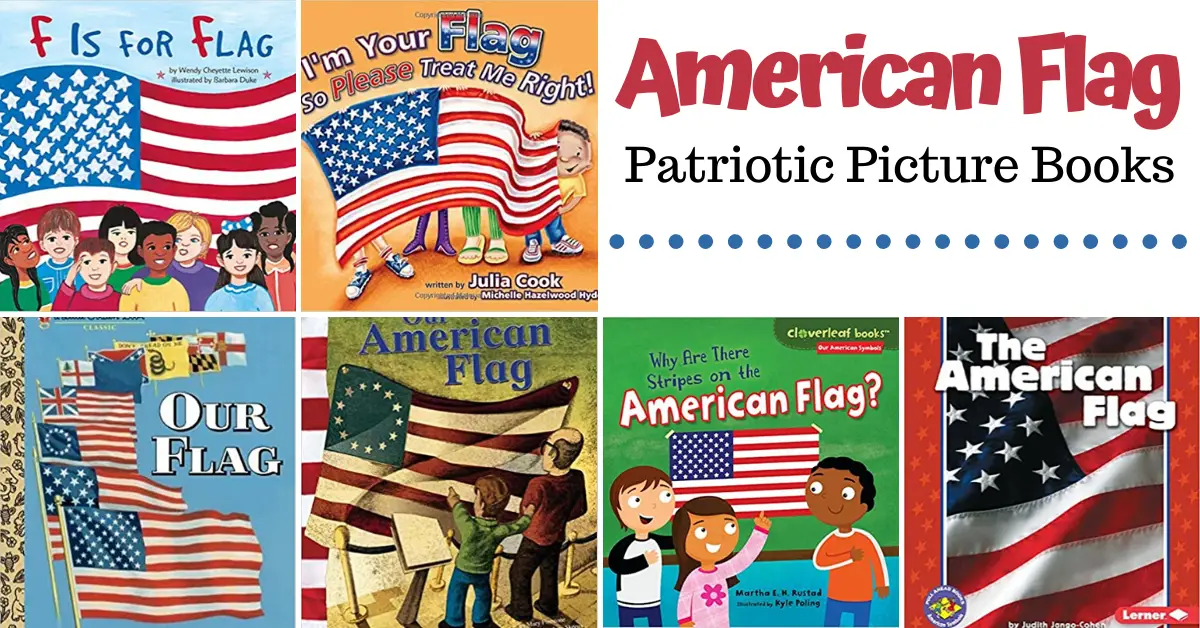 Round Out Your Unit with These Activities
Set off your 4th of July fireworks celebration with this Fourth of July Mini Play Dough Kit! These kits make the perfect summer gifts for boys and girls alike!
This patriotic Tic Tac Toe game set is the perfect patriotic gift! Great for a class gift, stocking stuffer, or birthday party favor!