Celebrate Star Wars Day with this amazing Star Wars handwriting bundle! This pack includes print, d'nealian, and cursive fonts!
On May 4, many of you will celebrate Star Wars Day! If you are one of those many, you may be looking for some fun Star Wars activities to add to your homeschool lessons. Well, I've got just the thing for you! 
I've created a fun Star Wars inspired handwriting bundle just for you!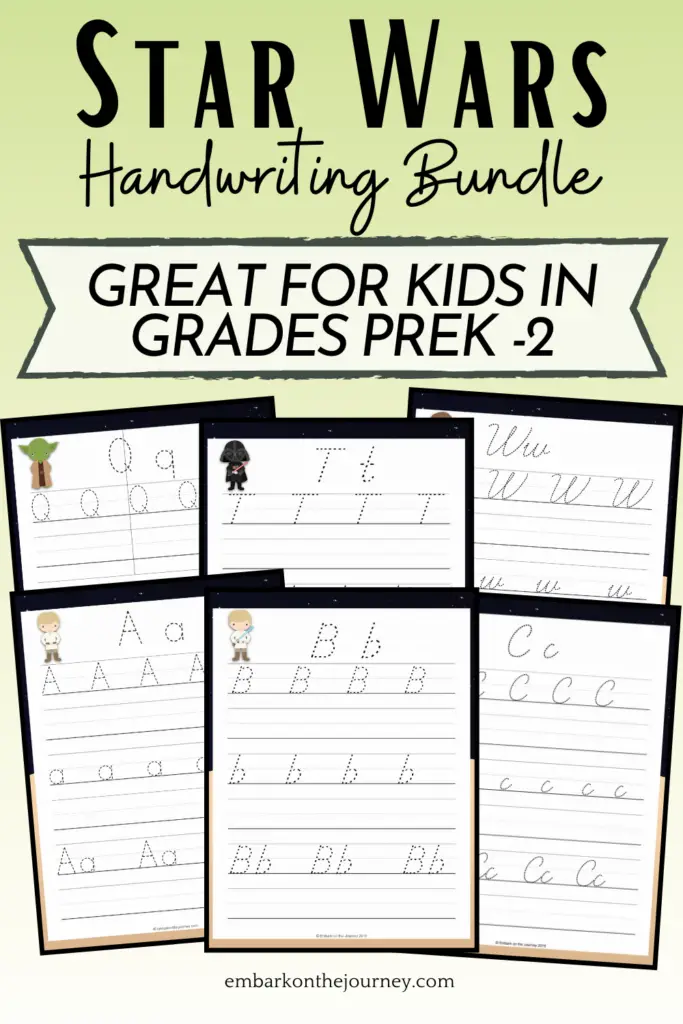 Star Wars Handwriting
This Star Wars inspired handwriting bundle is perfect for your beginning writers! There are three fonts to choose from – print, D'Nealian, and cursive.
Students can trace each letter to learn how proper letter formation feels. Then, they can use the blank lines to practice writing each letter on their own. 
If you'd like to make these pages reusable, I suggest printing them on cardstock and laminating them. Use wet or dry erase markers to do the handwriting practice. This allows you to wipe the page clean and reuse them which saves money on ink and paper.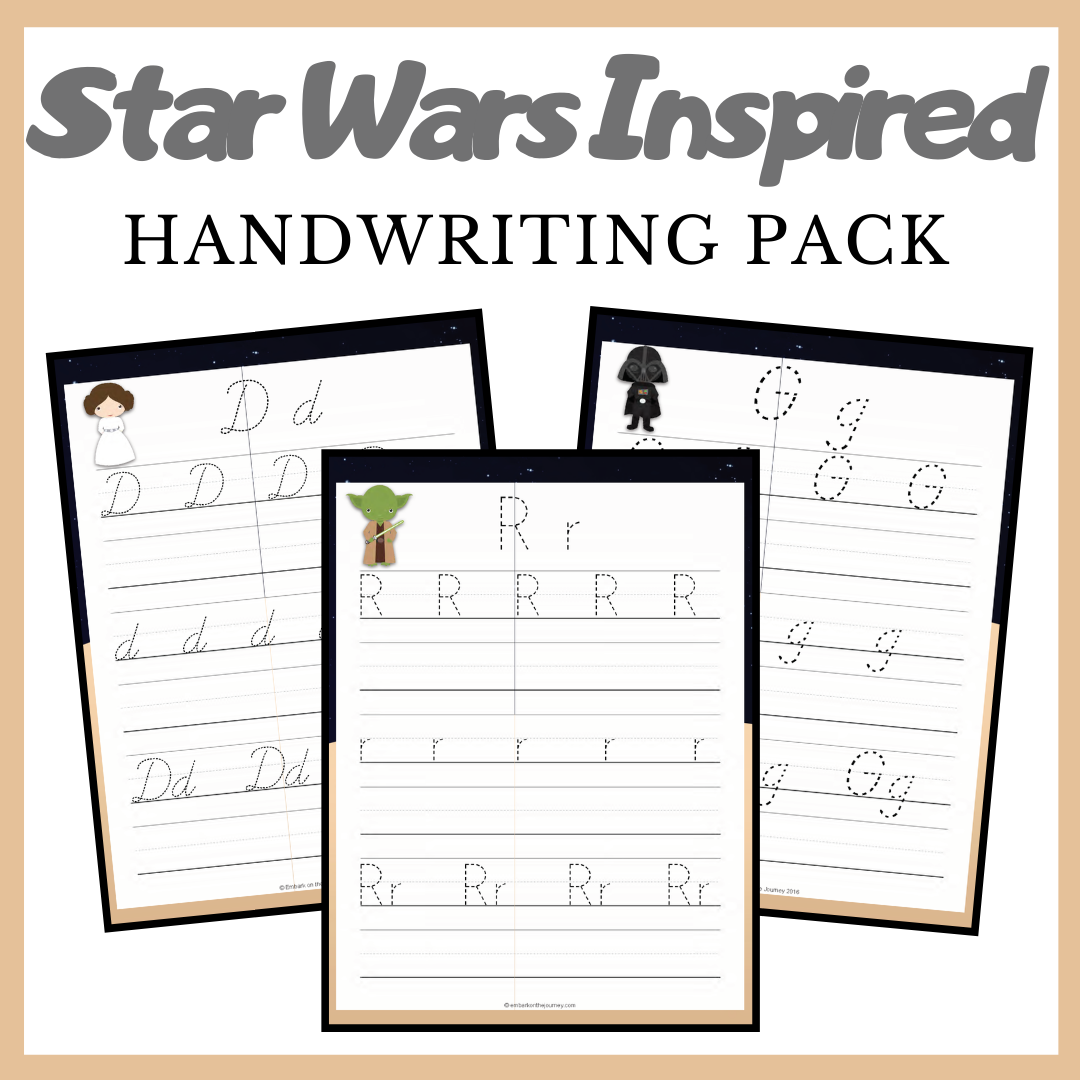 Star Wars Picture Books
Fill your book basket with a great collection of Star Wars picture books. Most of these books can be found at your local library or used bookstore.
If you have a hard time finding them, you can order them through my Amazon affiliate links by clicking the images below.
Search Your Feelings – Featuring poems and art about different emotions that tie to iconic moments from across the Star Wars saga, this is the perfect book to add to a youngling's growing library.
Obi-1 2 3 – Counting with Star Wars is hardly a chore! From the chosen ONE to a transport of TWENTY this book is full of numbers aplenty! So, Padawans, prepare, get ready, get set for a numerical lesson you'll never forget!
ABC-3PO – With galactic friends who are hardly a bore. From Akbar to Zeb, this nice little primer will teach you and make you an excellent rhymer. So, Padawans, prepare, get ready, get set to learn the ways of the Force–and the alphabet!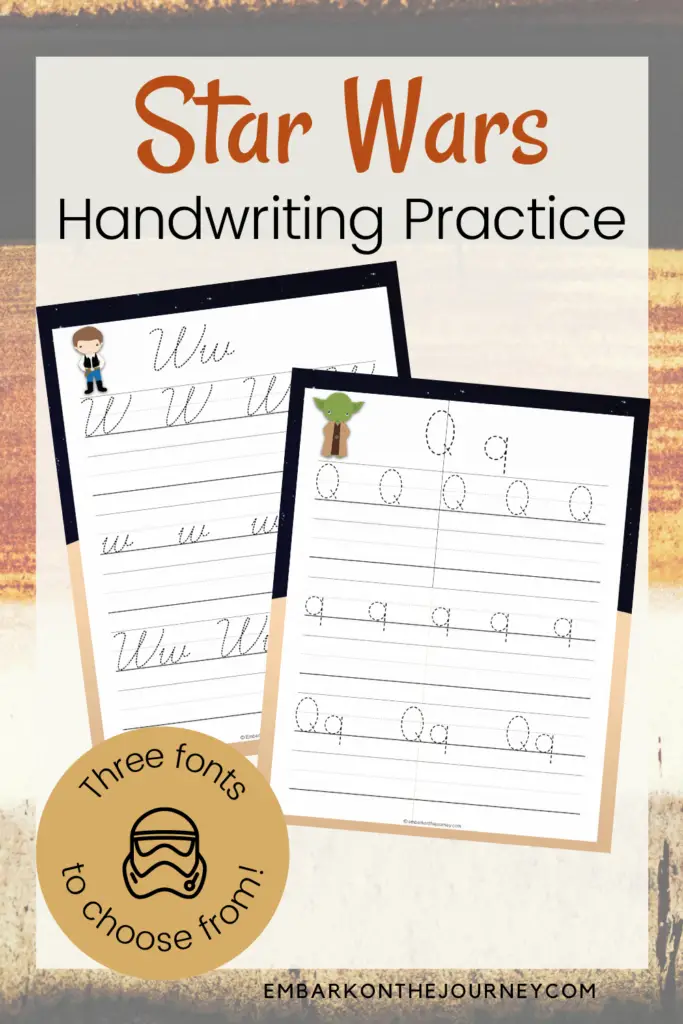 Download Your Printables
This Star Wars handwriting practice pack is only available to my readers. Click the button below, enter your information, and download your printables.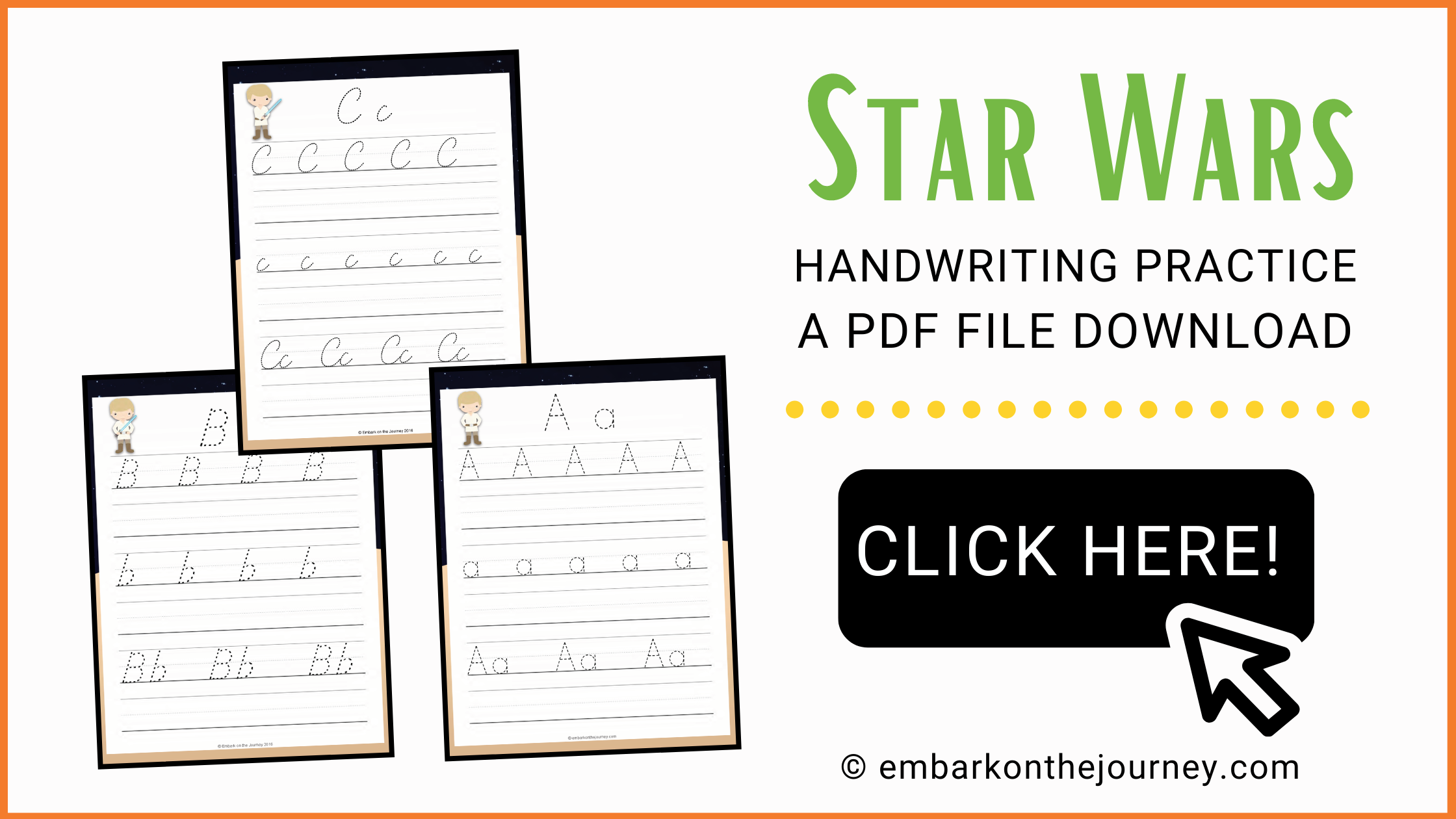 More Printables