Summer has arrived. This 25-page summer activity pack is perfect for kids of all ages to enjoy on hot summer days and long summer road trips. Scroll down to get your copy of these free printables for kids.
I want to feel the sand in my toes. I want to hear the waves crashing on the shore. I want to smell the salty ocean air. However, that doesn't mean we can't have a little summer-themed learning fun this summer!
So, we will have to settle for watching summer-themed movies like Teen Beach Movie
and Judy Moody and the Not So Bummer Summer
, and decorating our house with seashells and starfish that we've collected or purchased on past trips to the beach. We'll fill our book basket with ocean-themed books, and pretend we're relaxing on the beach.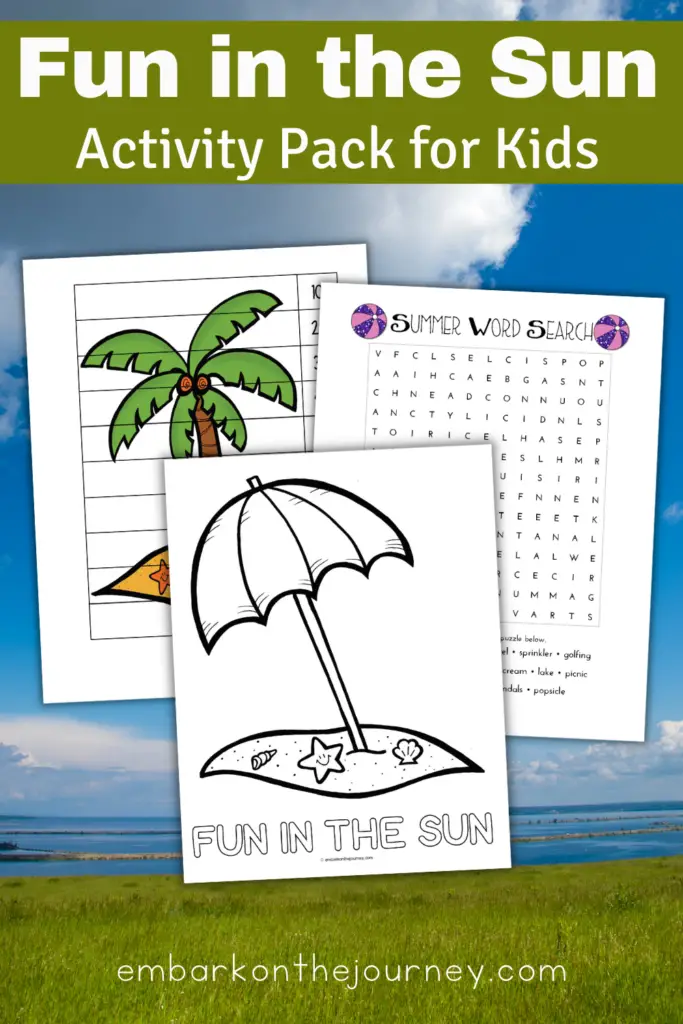 Summer Activity Pack
If your kids are bored this summer and looking for something to do, why not print out some fun summer-themed activity pages for them to work on? I've created a new summer freebie just for them! Some of the pages are just plain fun. Some sneak in a little learning, too.
Would you like some fun activity pages that your kids can work on through a hot, summer afternoon? Get my free Fun in the Sun activity pages. You'll receive 20+ activity pages for kids of all ages.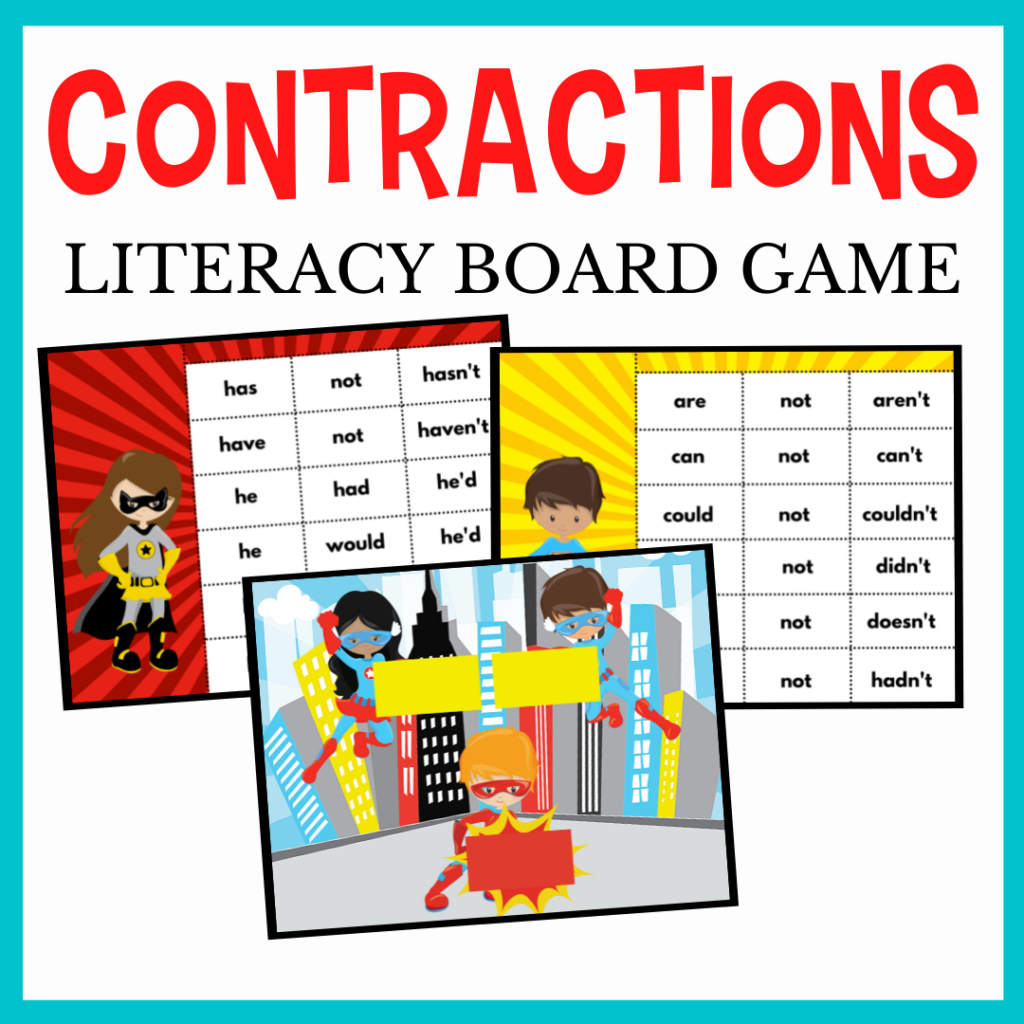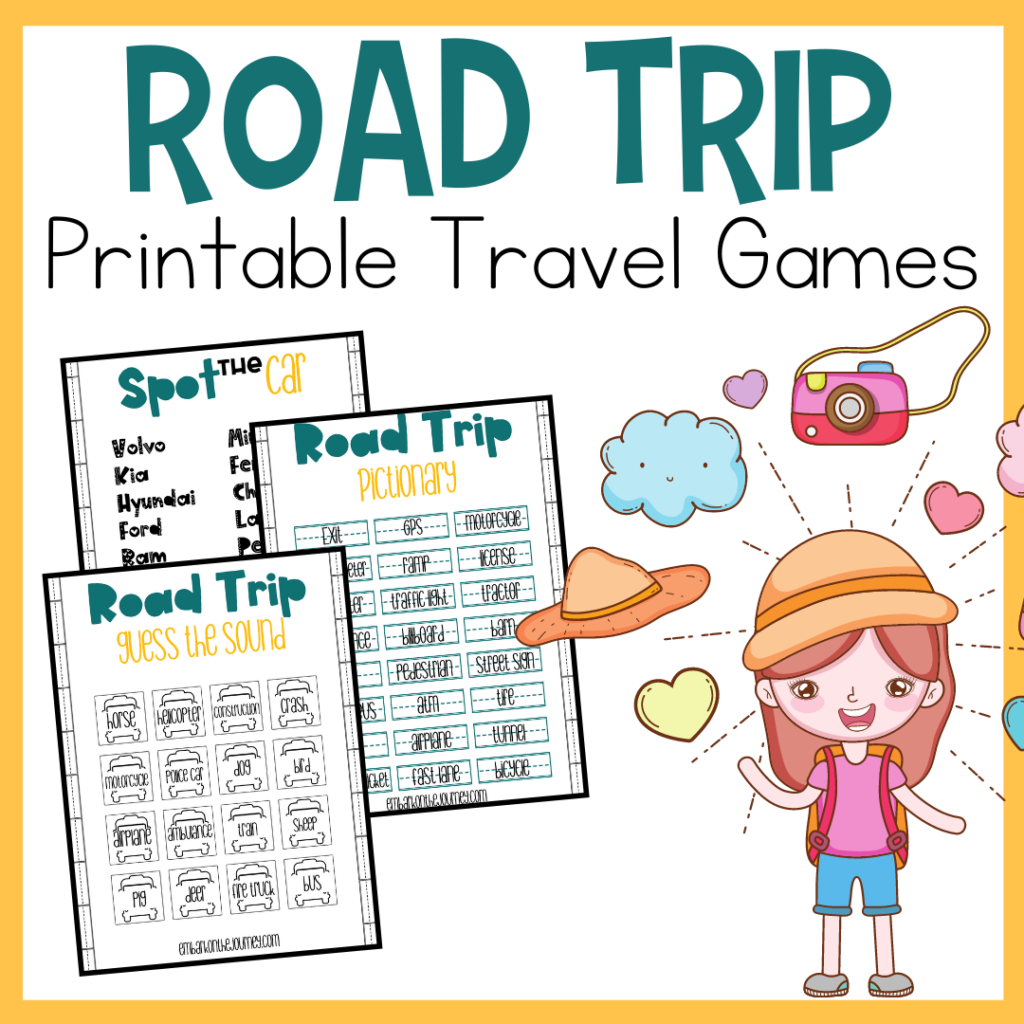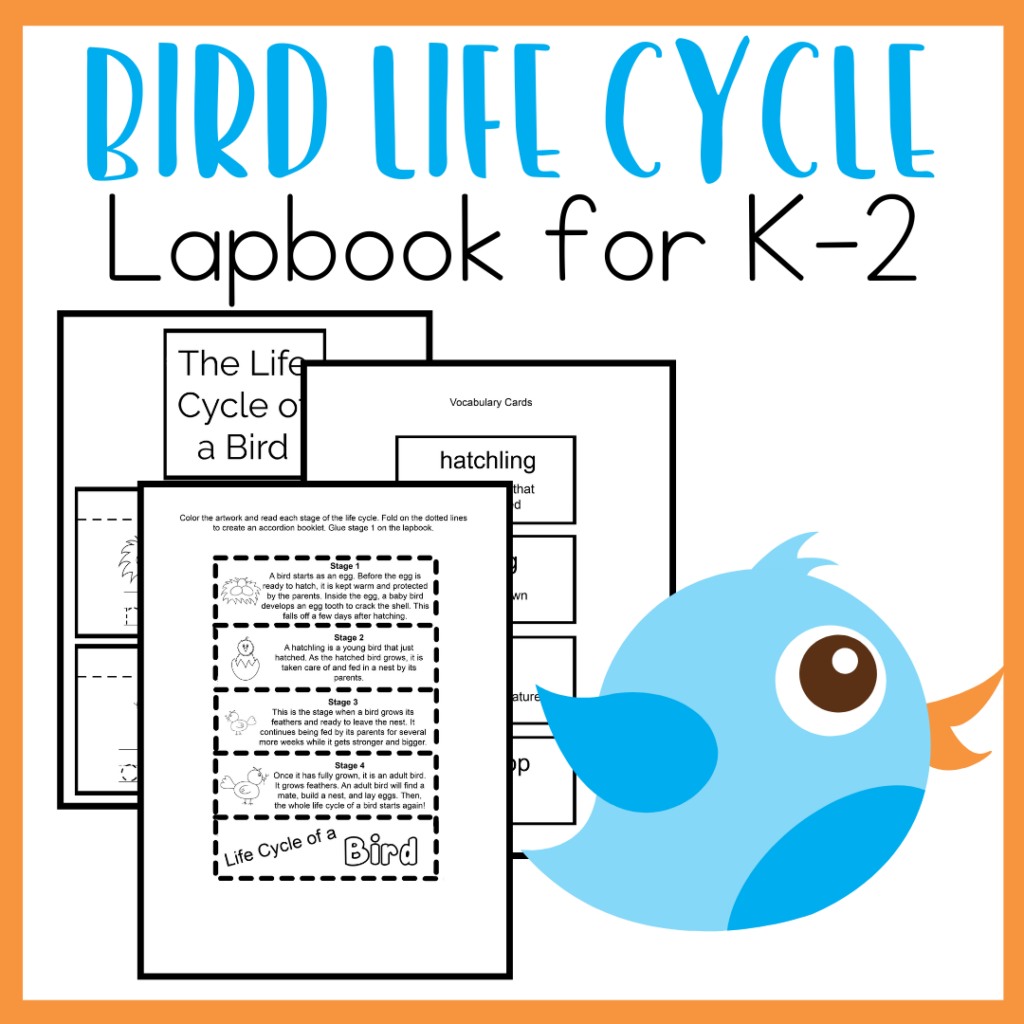 summer movies for the whole family
I love to incorporate movies and videos into our unit studies whenever possible. They're perfect for sick days or rainy days. Here are a few ideas for kids:
• Teen Beach Movie
• Judy Moody and the Not So Bummer Summer
BOOKS ABOUT SUMMER
Fill your book basket with a great collection of
summer picture books
. Most of these books can be found at your local library or used bookstore. If you have a hard time finding them, you can order them through my Amazon affiliate links by clicking the images below.
Summer is Here!
– Pick blueberries, see a caterpillar grow from an egg to a butterfly, or take a trip to the lake or beach with your family. Peek under rocks, look up in the trees, dive into the water–there is so much to learn and so much to discover together when you read Summer is Here!
I See Summer
 – Follow Dad, Grandma, and other family members as they pick and count. Hidden numbers on every page give readers an opportunity to search and learn.
Summertime in the Big Woods
– The winter is finally over, and now it is summertime. Laura and Mary are busy all day helping Ma in the garden and playing outside.
summer activities
Kids love hands-on activities, and these crafts and activities are perfect for summer. This summer, you can add one or more of these activities to your to-do list:
• Grab a copy of these summer playdough mats and strengthen motor skills while building summer objects with dough.
• Pique your child's interest about ladybugs with this adorable ladybug paper plate craft.
• Have you ever made sponge water bombs with your kids? If not, check out the super simple tutorial.
• Practice sight words outdoors with this fun water play activity for little ones.
Summer Printables for kids
Inside this fun activity pack, there are coloring pages and I Spy for the younger crowd. Older kids will enjoy a word search, crossword puzzle, and word scramble.
There's a summer-themed reading log, too. Grab some beach, ocean, or summer-themed books to fill your child's book basket, and have them keep track of the titles they read on the log.
Now for the fun summer activity pack I've created for you! This printable is only available to my readers. Click the button below, enter your information, and download your printables.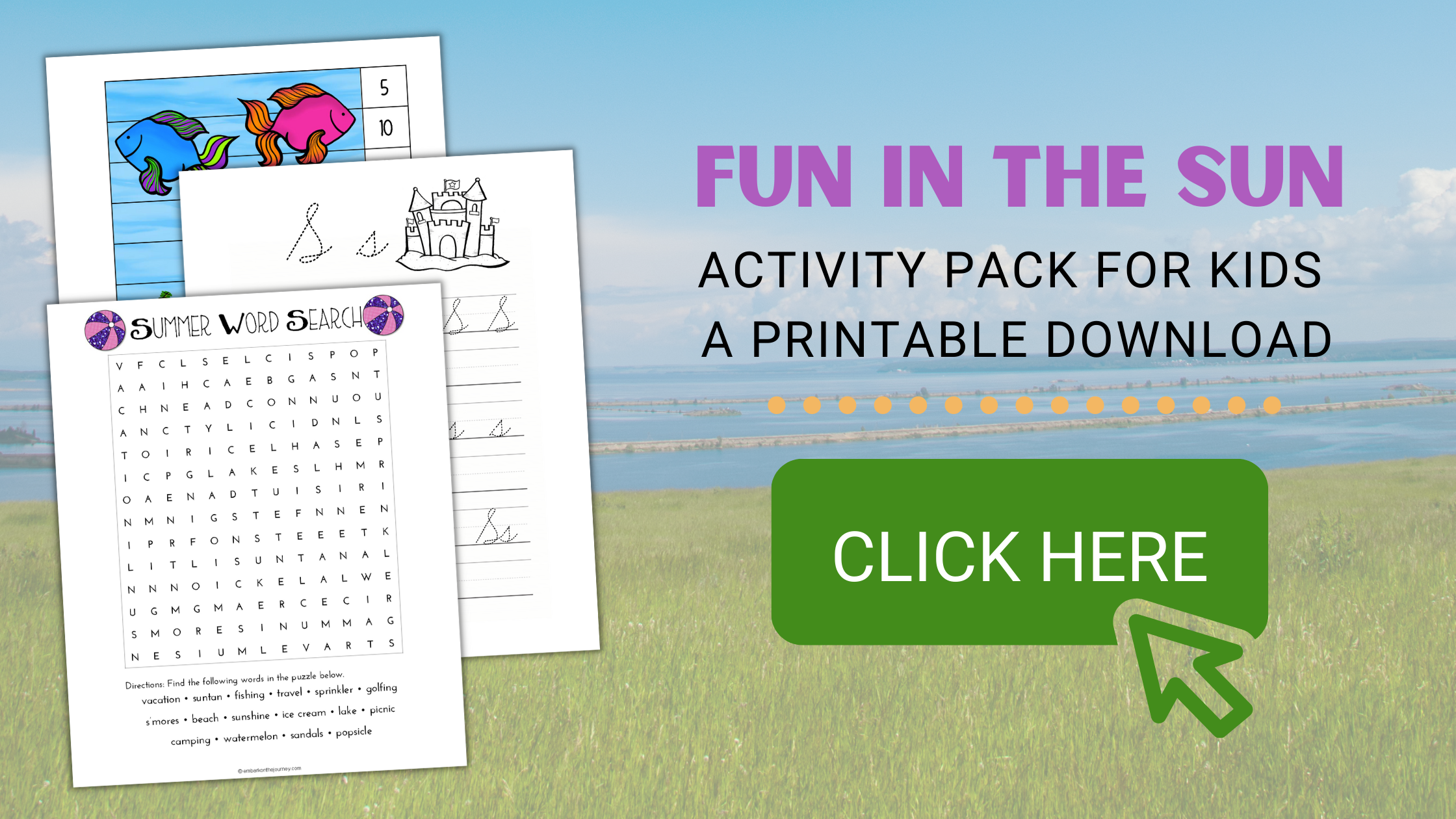 ROUND OUT YOUR UNIT WITH THESE ACTIVITIES
If you love using peg dogs in your imaginative play area, you don't want to miss these eco-friendly Summer Peg Dolls decorated with hand painted summery flowers!
Storytelling is part of the learning process. Add some summer story stones to your reading and literacy centers. 
If you enjoyed this post, you may also enjoy these posts!
Related Posts
Related Posts