These free printable summer elementary picture prompts are a great way to keep kids writing throughout the summer months.
Print these elementary writing prompts, and present them to your kids who love creative writing. Or, use them to inspire your reluctant writers to write short stories based on the sweet summer images on each page.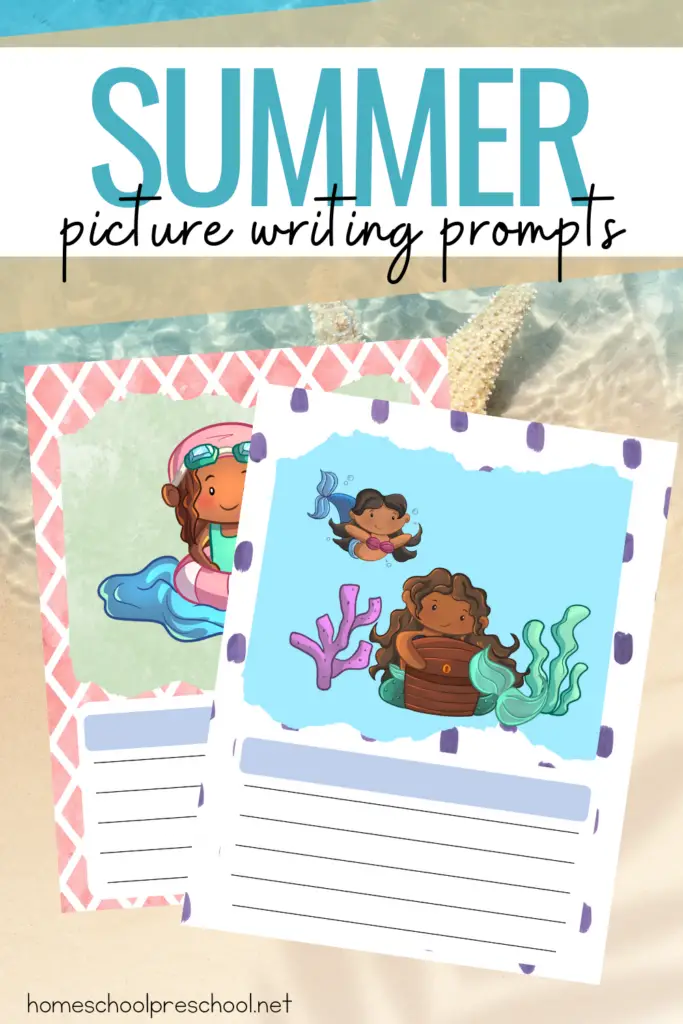 This set of free printables for kids has four summer-themed picture prompts that are perfect for June, July, and August!
Summer Elementary Picture Prompts
To make summer writing more enjoyable, follow these tips:
Let your kids write with a pen. Our favorites are erasable gel pens! They don't smudge and smear like the erasable pens from my middle school years. My daughter likes to change colors as she writes each new paragraph, and I like that there are no scribbled out mistakes.
Don't edit and/or proofread summer writing assignments. Just let your kids write. At the beginning of the coming school year, have your child pick a piece to edit and publish. You can go through the whole editing, revising, rewriting process at this time. This eliminates the stress that comes with producing a perfect piece each time.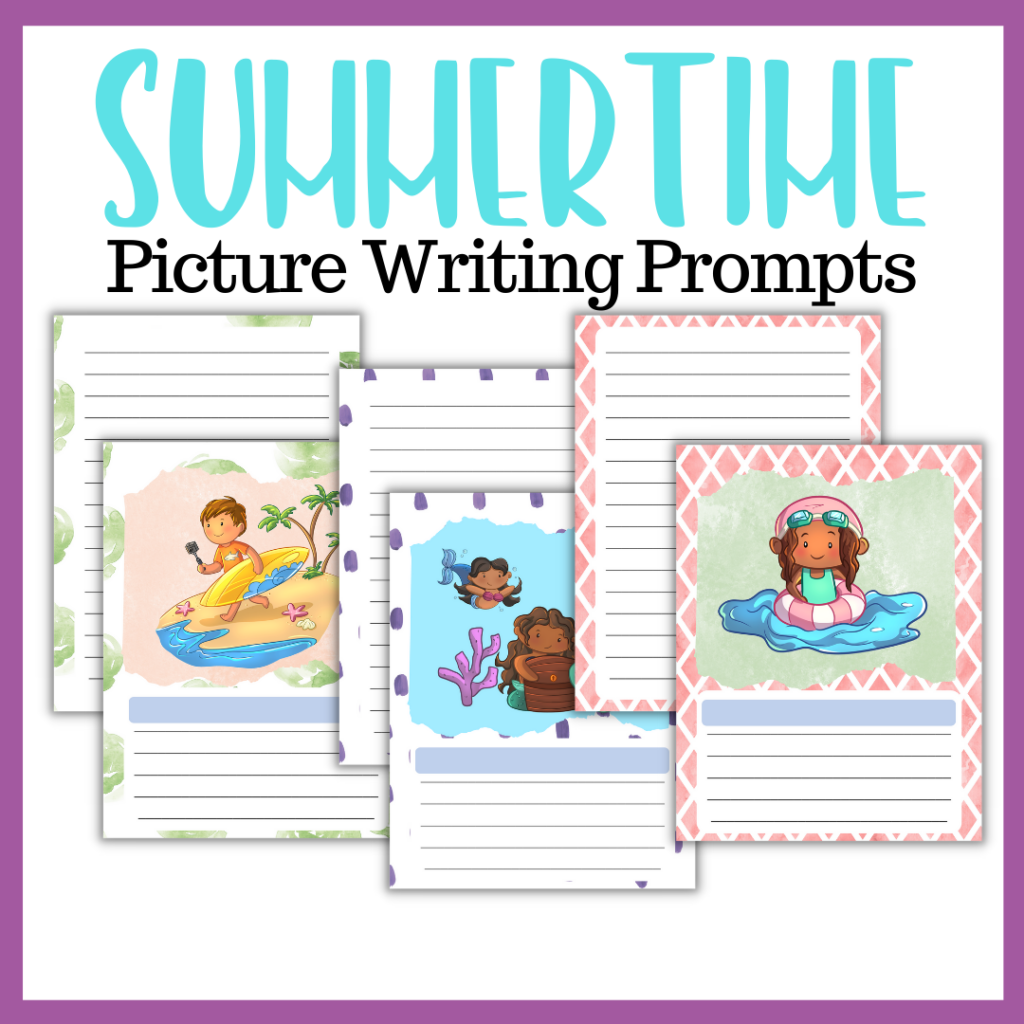 preparing the pages
These writing prompts are super easy to prepare. Just print and go! You can print the pages back-to-back or you can print them one-sided. That is up to you.
You can also print extra "second" pages if you have a child who really likes to write and needs more lines.
What's included?
In this packet of picture prompts, you'll receive four unique prompts. Each prompt is a picture only – no words. The top half of the page is a picture, and the bottom is lined for writing. There is also a second lined page for each prompt. You'll get the following prompts:
young lady in a floatie in the water
boy on the beach carrying a camera and a surfboard
boy and girl with bug jars
mermaids and a treasure chest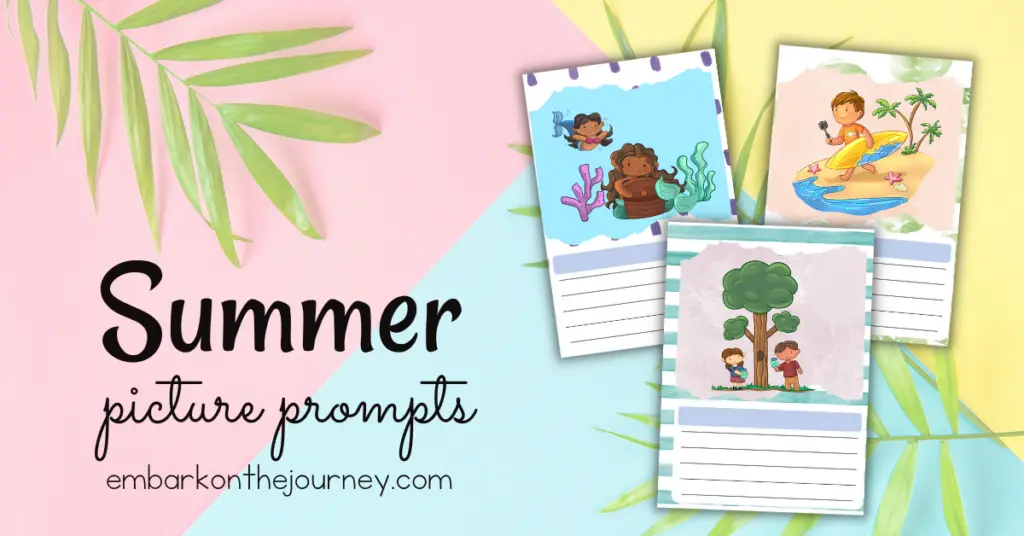 Writing Prompts
Fill your book basket with a great collection of writing prompt books. Most of these books can be found at your local library or used bookstore.
If you have a hard time finding them, you can order them through my Amazon affiliate links by clicking the images below.
Cliffhanger Writing Prompts – This ready-to-use resource contains 30 exciting story starters that model good writing and help any student get past writer's block! 
101 Story Starters for Kids – Write your own stories with the help of these creative story starters! With 101 fun and unique writing prompts, you'll have no trouble kicking your imagination into high gear.
Rip the Page! Adventures in Creative Writing – This is the everything-you-need guide to spark new poems and unstick old stories, including lists of big, small, gross-out, and favorite words; adventurous and zany prompts to leap from; dares and double dares to help you mash up truths and lies into outrageous paragraphs; and letters of encouragement written directly to you from famous authors.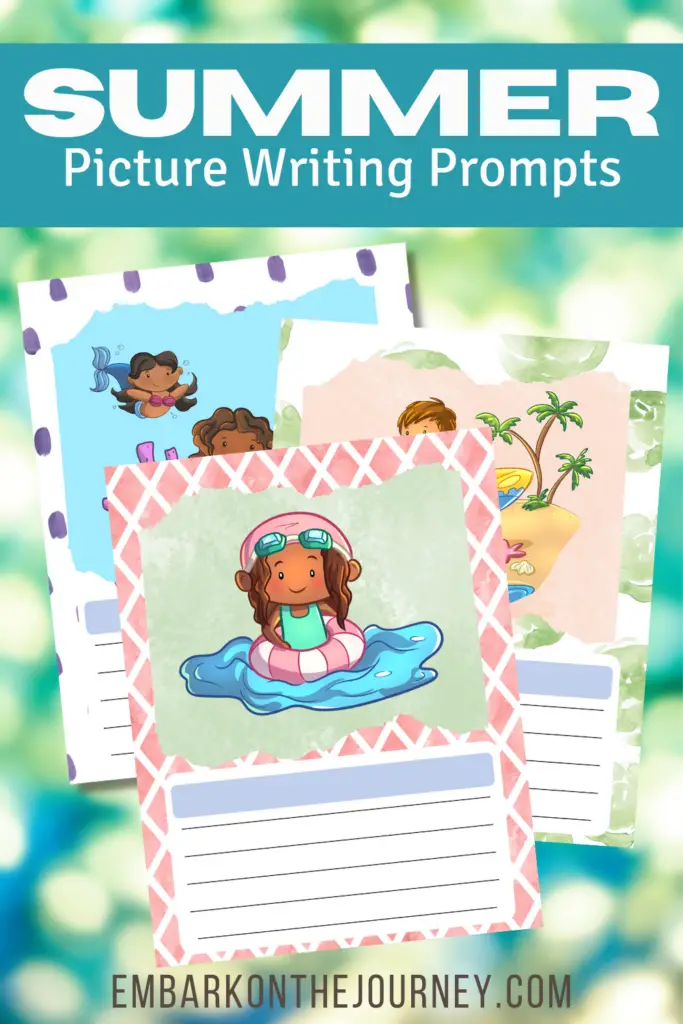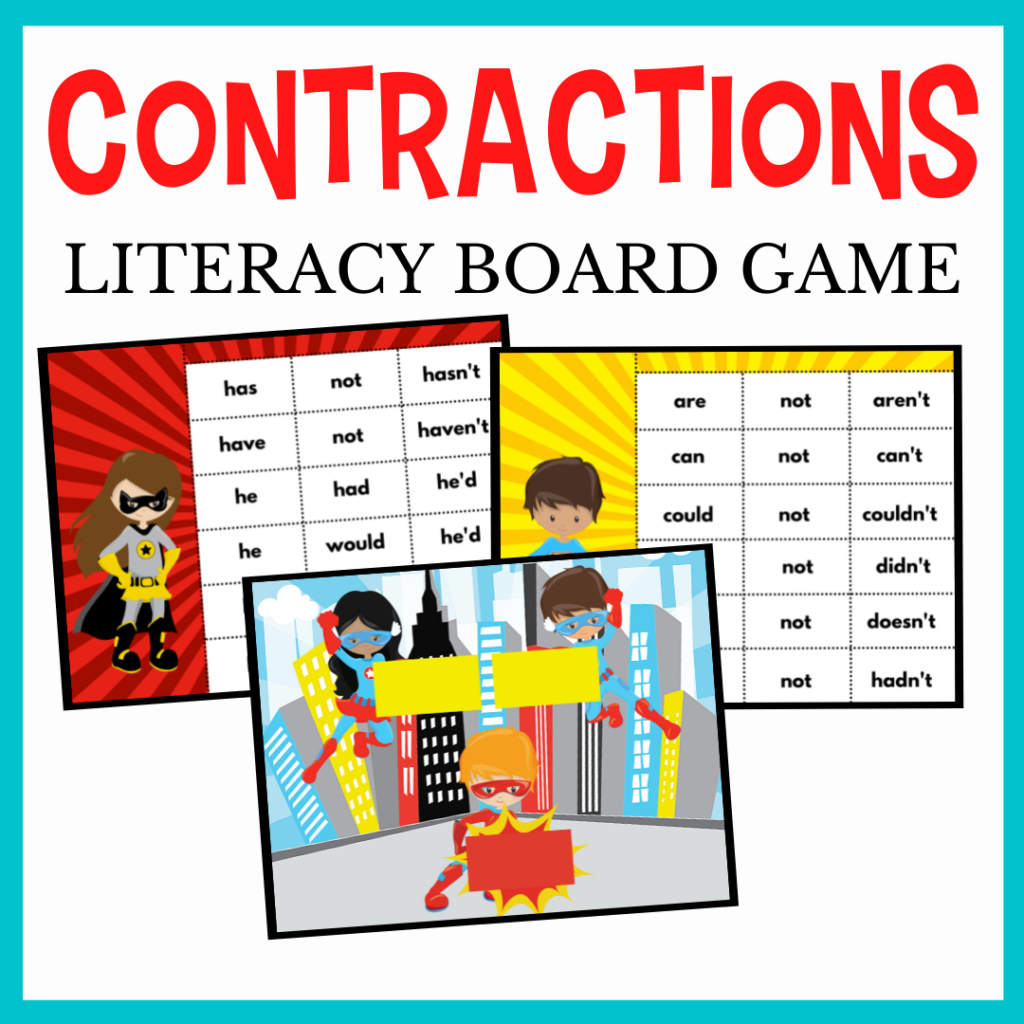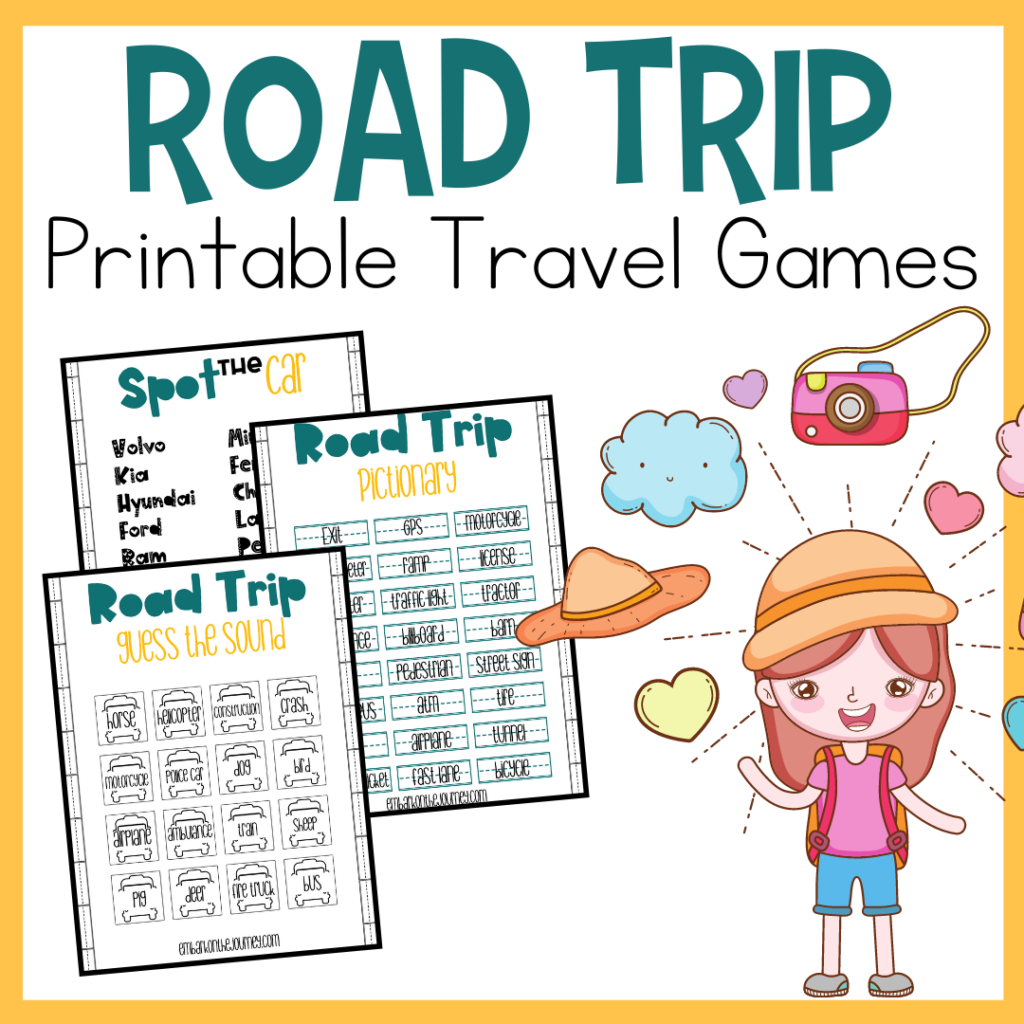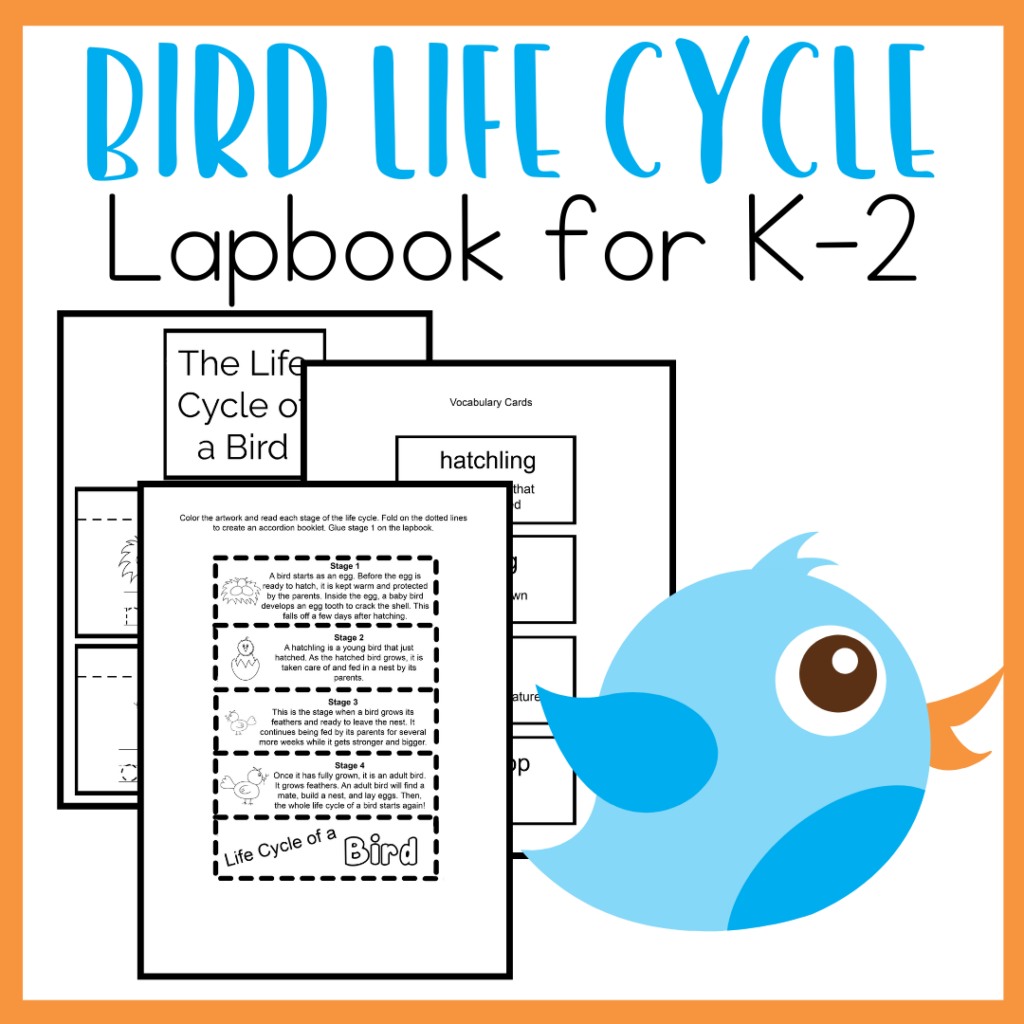 ROUND OUT YOUR UNIT WITH THESE ACTIVITIES
If you love using peg dogs in your imaginative play area, you don't want to miss these eco-friendly Summer Peg Dolls decorated with hand painted summery flowers!
Storytelling is part of the learning process. Add some summer story stones to your reading and literacy centers. 
Download Your Printables
This picture prompts pack is only available to my readers. Click the button below, enter your information, and download your printables.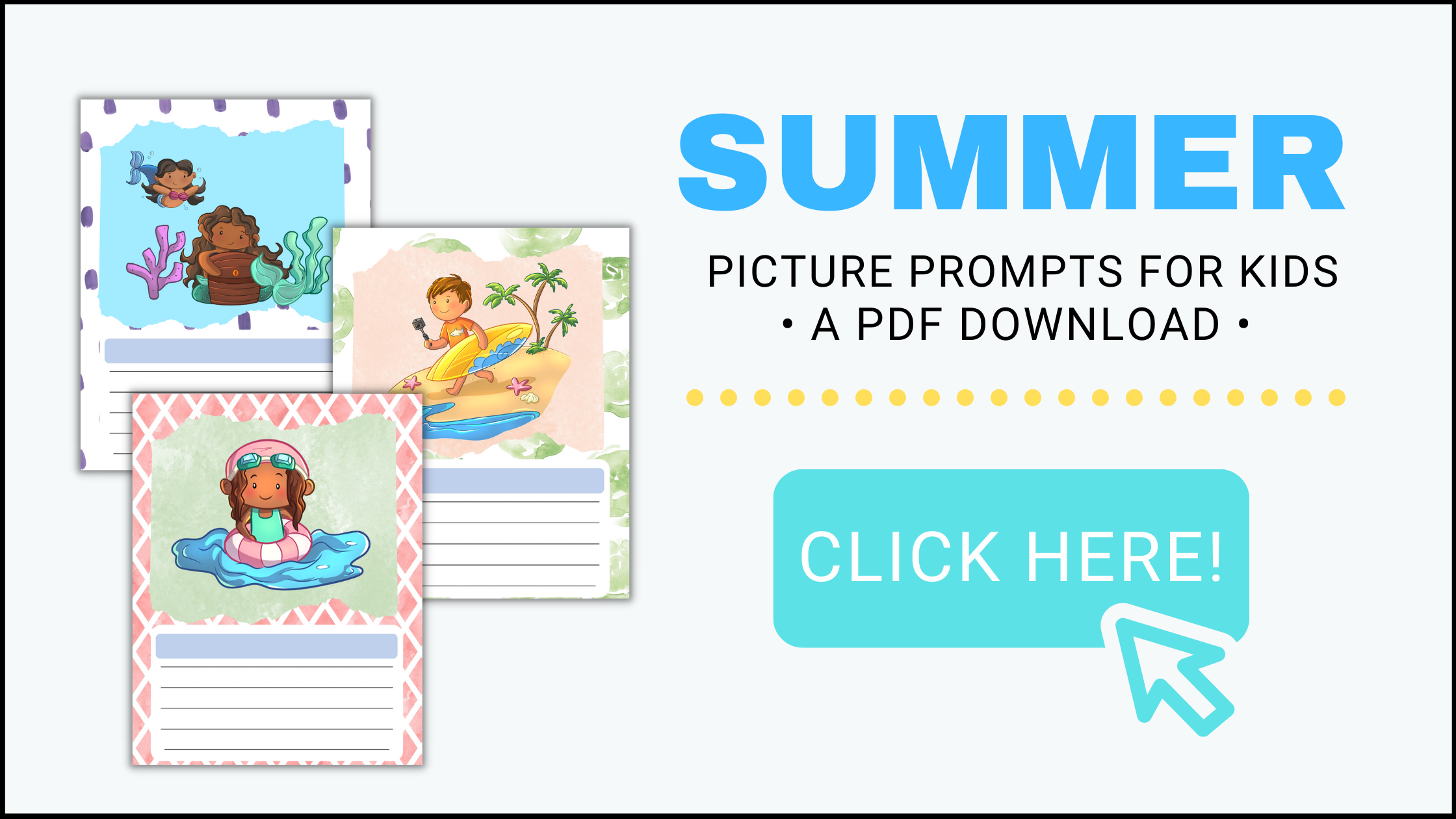 Related Posts