Here is the ultimate list of Iditarod unit study resources! It covers Alaska, the Great Serum Race, the Iditarod, sled dogs, mushers, and more!
Several years ago, probably triggered by reading Stone Fox
, the kids developed an interest in the Iditarod. So, I completed an Iditarod unit study with all three kids. We had so much fun learning about the race, the mushers, sled dogs, and Alaska. I drew a giant map of Alaska that we hung on the wall in the school room. Each of us chose a musher to track throughout the duration of the race.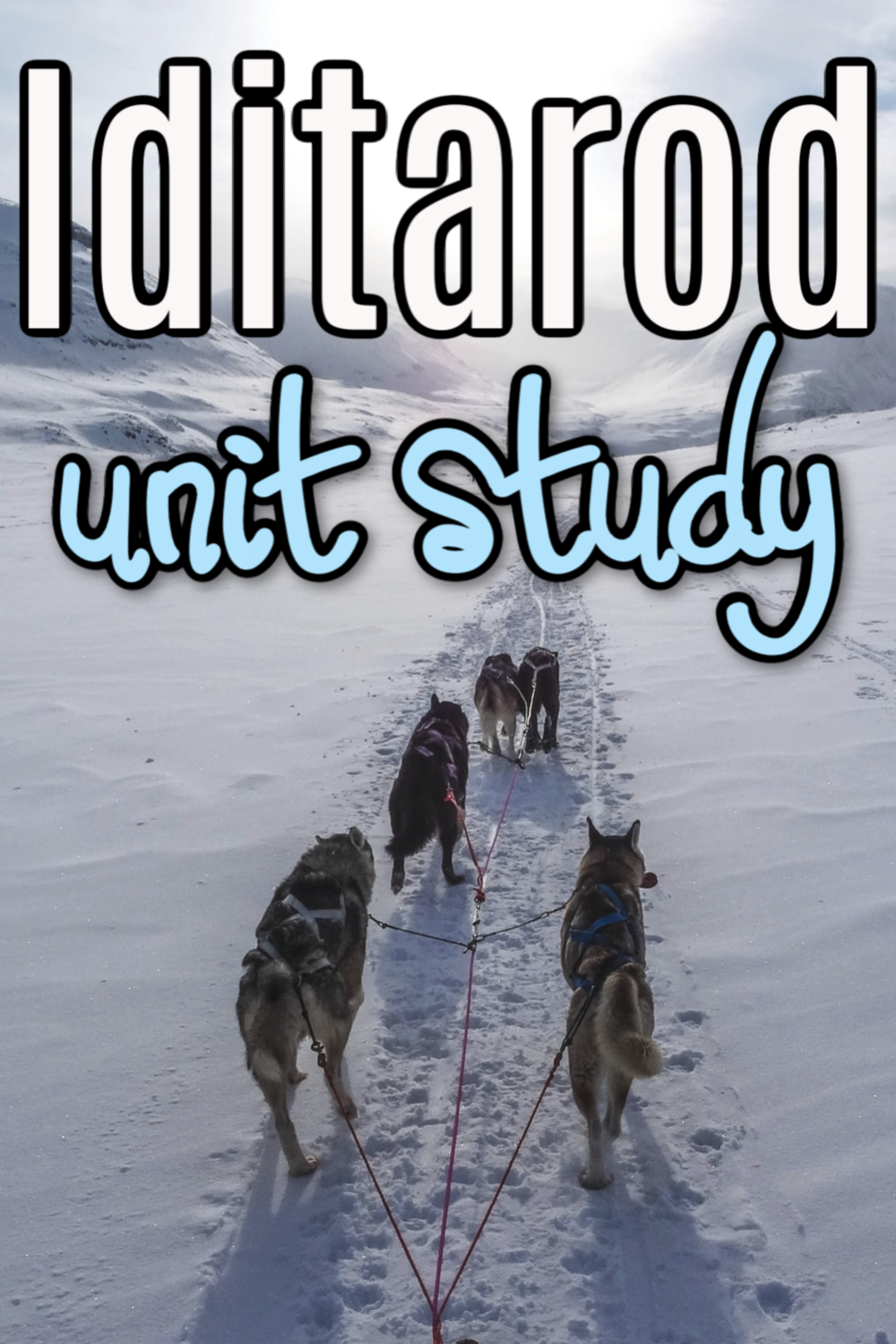 Just a few weeks ago, my daughter asked me if we could do it again. She wants to pick a musher, and track him/her throughout the race. I don't plan to do a huge in depth study this time around, but I thought I'd round up some fun resources for you guys in case you choose to do a study. 
Iditarod Unit Study
Start with a study of Alaska. 
You can't study the Iditarod without a study of the state of Alaska. Here is a short video full of interesting facts about the great state of Alaska. Watch it with your kids, and have them record their favorite facts on the notebooking page included in the printable at the bottom of this post. 
Here are some fun Alaska fact books to read during this unit. Most of these books can be found at your local library or used bookstore.
If you have a hard time finding them, you can order them through my Amazon affiliate links by clicking the images below.
Take a look at the history behind the race. 
After a good introduction to Alaska and an understanding of the climate, it's time to move on to the Iditarod itself. It's good to understand the history behind the race.
So, we start by learning about the Great Serum Race – a race over 700 miles of snowy/icy terrain to deliver the serum needed to halt an outbreak of diphtheria in 1925.
Two great books for teaching about the race are The Great Serum Race
 and Balto
. It might be fun to watch the Balto
 movie here, too. Allow your kids to record what they've learned about the Great Serum Race on a notebooking page. You can read about the Balto statue that sits in Central Park.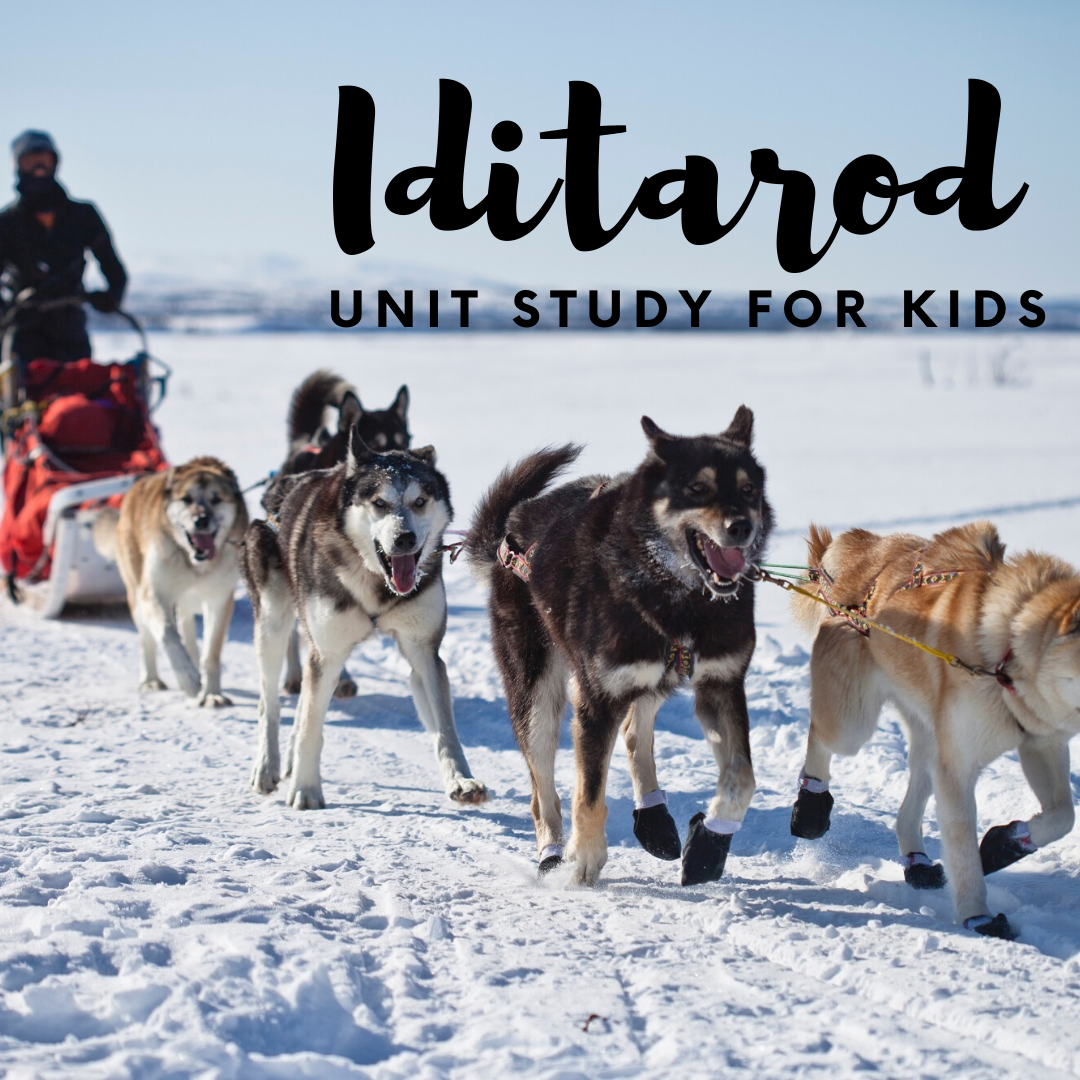 In 1973, the first official Iditarod race took place. It now takes place every March as mushers and their sled dog teams race over 1,000 miles from Anchorage to Nome. Below, I've shared some websites and books you can use to teach your kids about the Iditarod. 
• If you don't want to make a map to hang on your wall like I did (boy do I wish I still had pictures), you can print a map. 
• Here's another map with a list of the distance from one checkpoint to the next. 
You can't have a sled dog race without the dogs! 
Sled dogs are amazingly strong, smart animals. They have to be strong enough to withstand the rigor of a 1,000-mile race over the Alaska frontier.
And, they have to be smart enough to be lead the sled over rough terrain often through blinding snow. There have been many books written about some of these amazing dogs. 
And, you can't have a dog sled team without a leader!
The leader of the sled dog team is the musher. Mushers stand on the back of the dogsled as they follow the race route. They spend lots of time training their teams before the race.
It's really fun to print a musher tracking sheet throughout the race. Em and I will both print a musher tracking sheet to record stats as our mushers run the race. 
I hope this resource list has given you a pretty thorough starting point for planning your own Iditarod unit study! Enjoy!
Related Posts