Have you heard about lapbooking? Do you create lapbooks with your kids? They are fabulous teaching tools that allow students to record their knowledge about a particular theme or topic. Lapbooks also become great portfolios to share that learning with others.
If you can gather up some file folders, ink, printer paper, a glue stick, and a good printer you will be well on your way to creating lapbooks with your kids.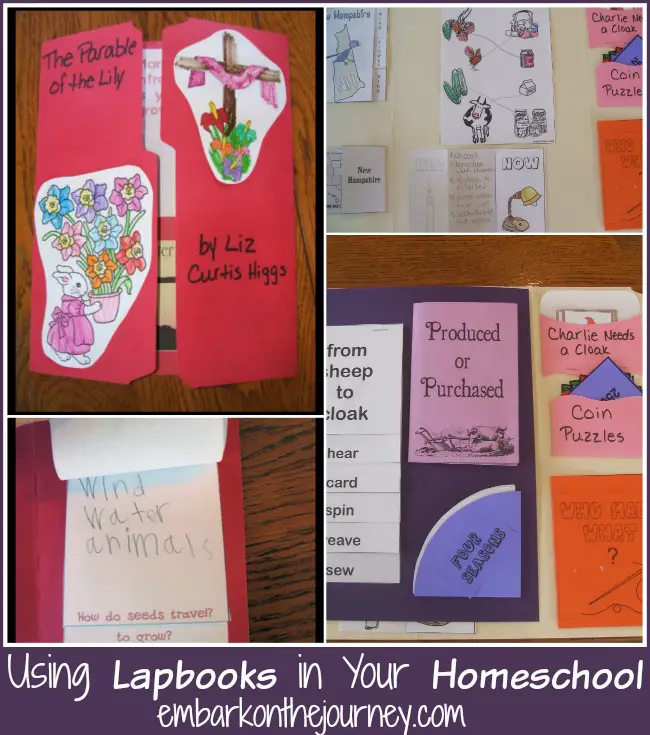 What is Lapbooking?
Why choose lapbooks?
There are quite a few reasons I chose to lapbook with my kids when they were younger:
They are great for recording information learned. Instead of taking notes in the traditional way, lapbooks provide a place for learners to record the information they are learning in a more visually appealing manner.
They allow for independent -but focused – study of a theme or topic. There were several instances when Emma wanted to learn about a topic, usually an animal, that was not in our plans. So, I printed off a lapbook kit, helped her assemble the lapbook, and sent her off to study with a stack of library books. The lapbooks were perfect, because they provided a loose outline of study. However, there were enough "blank" spaces for her to record all the other cool stuff she learned.
They teach organizational skills. Lapbooks are great for helping students learn to pick out important information. Writing space is limited so they are prohibited from just regurgitating what's in a book or text. They really have to hone in on the important stuff.
A few things to consider
Lapbooks aren't for everyone. Non-crafty kids may be overwhelmed by the process of assembling the lapbook itself. My middle son was this way. However, if I did the cutting for him, he was much more likely to complete his lapbooks grumble-free!
There is no 'right way' to complete a lapbook. As long as the child is documenting what they're learning – it's right. The goal of lapbooking is to provide a place for your child to record what they're learning in a way that makes sense to them.
While lapbooks are typically made with file folders, there are other ways they can be assembled. One year, we lapbooked our way through a curriculum, and I had my kids glue their mini-books to cardstock which I then stored in a 3-ring binder. Another year, we purchased blank books and assembled our lapbook pieces in those.
Where to find lapbook templates
You can also google lapbooks for specific subjects by typing "subject lapbook" into your search engine. For example, 10 commandments lapbook will give you 53,000+ results to browse.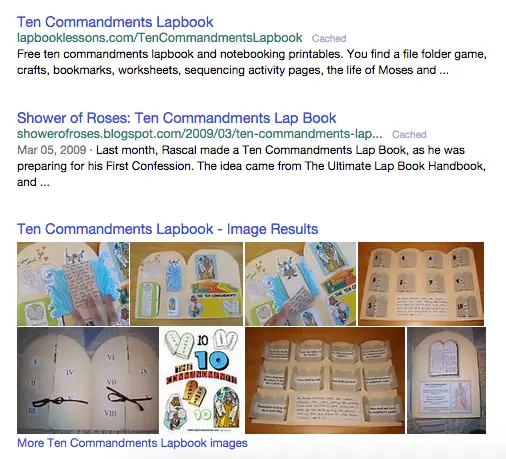 Here are a few of my favorite sites to purchase or download free lapbooks to use for all kinds of subjects.
Have you discovered lapbooking? What is your favorite subject to use lapbooks for?