11 of the best homeschool websites that offer free curriculum or supplements! We've tested each of them through the years.
With computers, smartphones, and tablets being so prevalent in our homes, there are a plethora of homeschooling websites that we can rely on for help in our academic journey.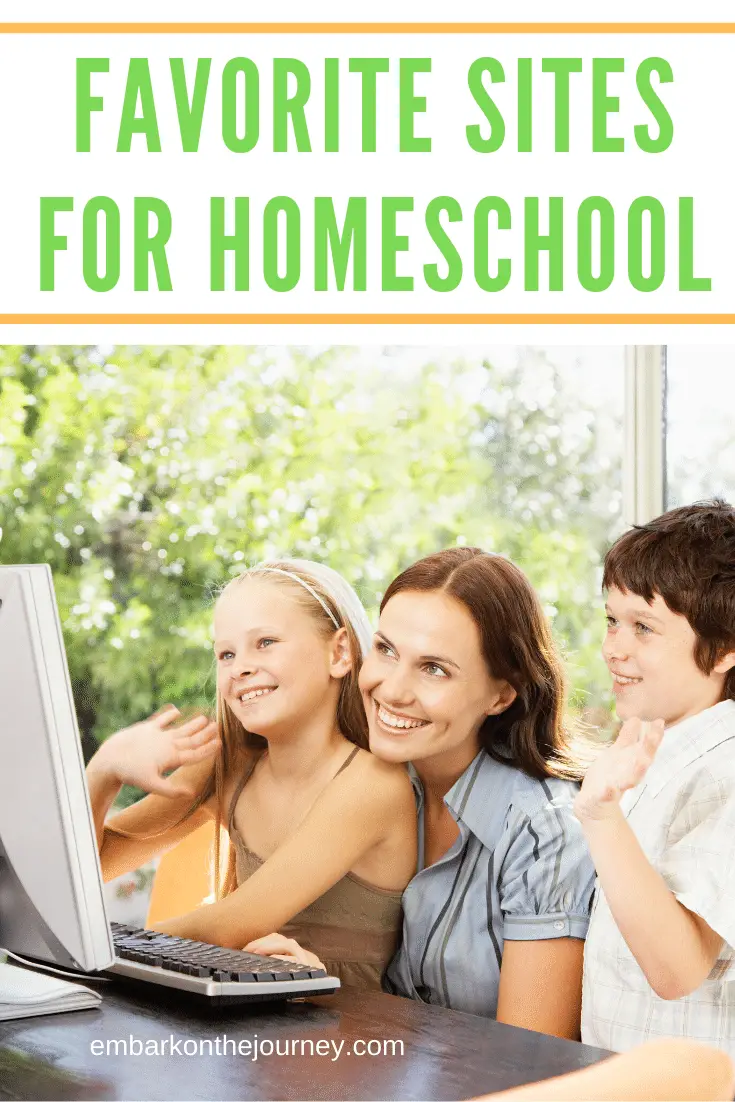 Whether you are looking for a stand-alone curriculum or something to supplement your current studies, there is so much to choose from.
I have found some of the best online homeschool sites that I have either used in the past or am currently using in our homeschool. I hope you find something useful in this list that will make your homeschool experience a little richer as well as a little easier.
Best Homeschool Websites
Here are eleven of the best homeschool websites that we use (or used to use) on an almost-daily basis! We've outgrown some of these sites (like Book Adventures), but they served us well when my kids were young!
Whether you're looking for a full-time online course to you use in your homeschool or you're looking for websites to supplement what you're already using, these sites are just what you're looking for.
From online books to full courses and lapbooks to printables, be sure to check out all of these educational websites to see how you can incorporate them on a daily basis or just as needed. You could even check out some online courses since there are such a wide range of courses on offer! They're sure to save you time and money in your homeschool journey!
[mv_video key="suusyjzrpshdsm51heou" volume="70″ aspectRatio="true" title="Free Homeschool Websites" thumbnail="https://mediavine-res.cloudinary.com/video/upload/suusyjzrpshdsm51heou.jpg" doNotOptimizePlacement="false" doNotAutoplayNorOptimizePlacement="false" sticky="false"]
Heritage History
I love Heritage History! This site is a wonderful place to explore all branches of history – Ancient History, Biblical History, World History, and American History. They have a broad spectrum of history curricula that is for purchase.
I have purchased several of their curriculum CD's, but we also utilize the free online version often. When you visit their site, click on the "library" button on the top menu bar. This will take you to a list of all of the ebooks they offer.
When you click on individual titles, you will have the option to read each of the books online instead of purchasing them. They offer books for young readers all the way through high school. As I plan each history unit, I browse the Heritage History site to see what living books I can assign for my daughter to read.
Friday Freewrite at Brave Writer
Emma is a wonderful writer. She loves to write stories, and she is currently working on a short novel of her own. Each Friday, Brave Writer publishes a "Friday Freewrite" picture prompt on their blog. Em loves to write stories based on their pictures and the accompanying prompt.
These prompts are helpful when she gets writer's block and can't think of anything new to write about. It might be a great way to get your reluctant writer excited, as well.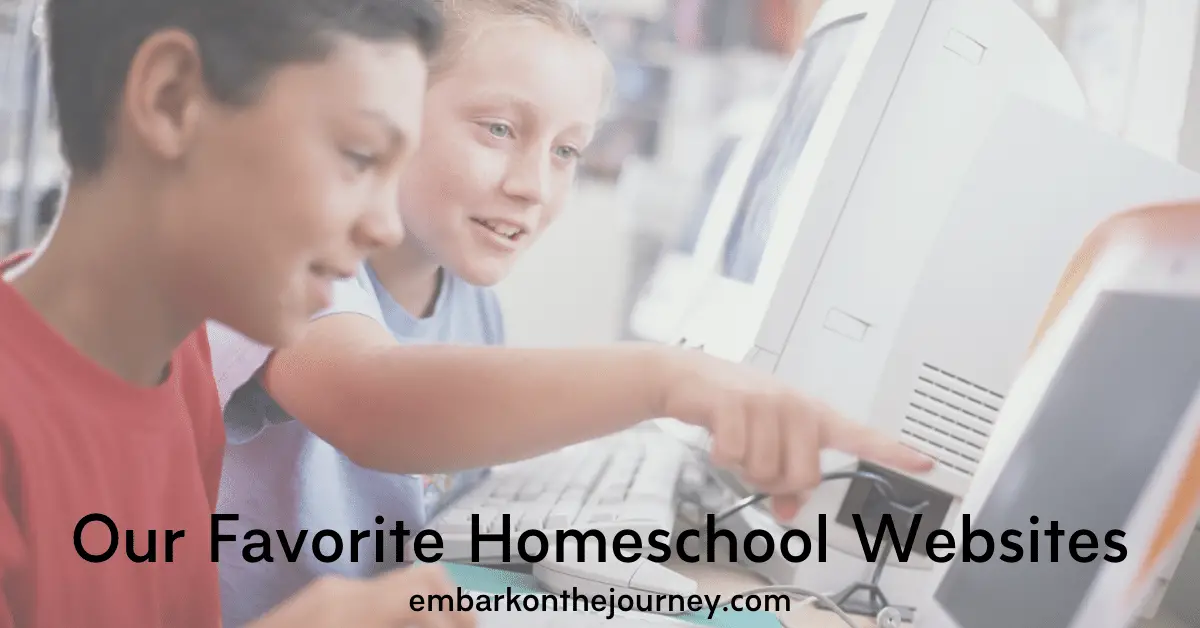 Quizlet
Quizlet! I have been using this site for about ten years now. This is my all-time favorite site for reviewing vocabulary and so much more.
Students and teachers can create flashcard sets for all of their vocabulary words, memory work, history dates, and so on. The flash cards can then be used to play review games.
I create sets for everything – vocabulary, Latin, science, history timeline information, etc.
Productive Homeschooling
I like to utilize notebooking pages for various subjects like science, history, and fine arts. Productive Homeschooling is the first place I go when I'm looking for free notebooking pages. Whether I'm looking for something specific – a notebooking page on birds or Thomas Jefferson – or I need a general notebooking page for note-taking/narration, I can always find a something that will work for us on this site.
They have great prices on their notebooking pages and lifetime memberships. If you aren't in the market for a new purchase, however, there is more than enough of their free pages to utilize in your homeschool.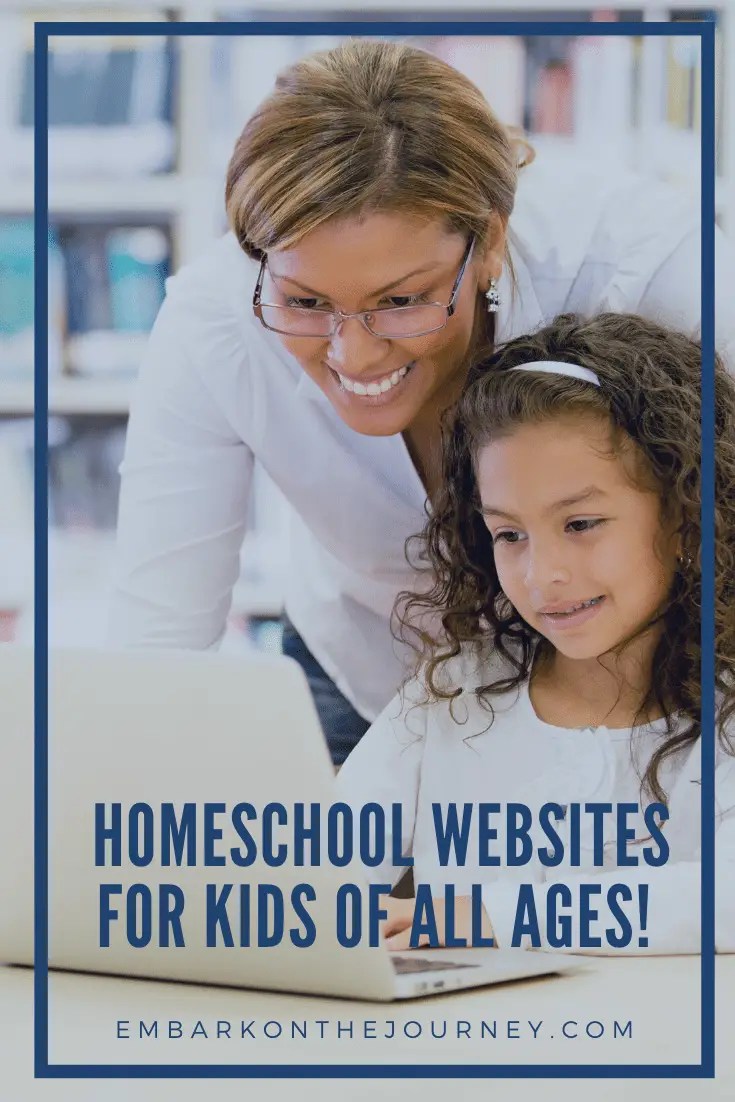 Homeschool Share
When my kids were younger, we did lapbooks more all the time. My favorite place to find free lapbooks and unit studies was Homeschool Share. The free lapbooks and unit studies on the site are divided into levels as well as divided by subject. There are so many to choose from, you could certainly plan an entire year of study just from the choices offered here.
I spent hours and hours printing, cutting, and assembling their lapbooks when my kids were in the younger grades.
Ambleside Online
Ambleside Online is a free Charlotte Mason homeschool curriculum site. They have a literature-based program for ages K-12. Most of the books suggested in this curriculum are available for free online. This is the first site I visit when I'm creating my reading lists each year.
 All-in-One Homeschool
I just discovered All-in-One Homeschool last summer, and I love it. I utilized it as a supplement for our history studies quite a bit last year. I have not researched all of the grades and all of the links, but I have been pleasantly surprised by what I've seen in the sections we've used.
A few years ago, we used their Zoology lessons for 7th grade science, because the science we started the year with wasn't a great fit.
From the site:  "This site holds preschool (getting ready 1), kindergarten (getting ready 2), and first through eighth. Grade levels include all of the English, math, computer and logic. I have also finished three years of all of the other subjects. These are called "program years." Year 4's theme is modern history, physics, and chemistry. Year 1's theme is ancient history and biology. Year 2 has early American history and zoology for the theme. Year 3 should be ready in 2014 with earth science and geography and cultures as  the theme."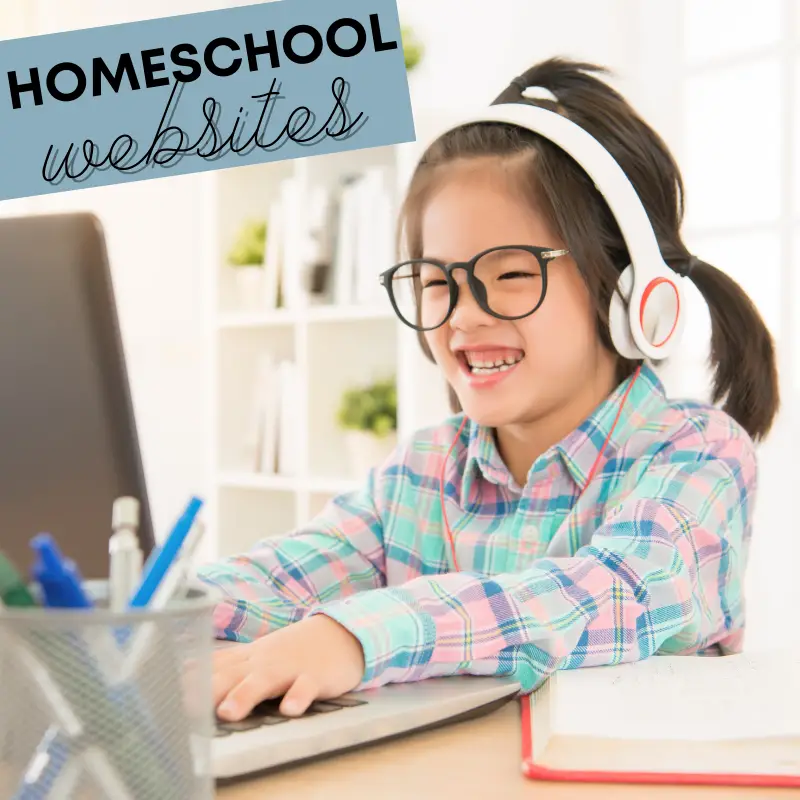 Book Adventure
It's been a while since I used Book Adventure, but in the past, we used it weekly. If you've ever had a child in public school, you'll notice that this is similar to the Accelerated Reader program. Children can read a book, take a quiz, and earn prizes at Book Adventure. I like how this program tests for reading comprehension. You have the option to use their prizes or set your own. There are so many books for you to choose from.
Classics for Kids
We love Classics for Kids. There are about 100 composers to choose from. You can search by name, musical period, and region. When you click on the composer's name, you are taken to their show site. Most of the shows have several episodes which consist of biographical information, information about their lives and music, and you can hear their music. Often, there are activity sheets that my daughter enjoys working on while she listens to the show. We love this as a supplement to our composer studies.
Hodgepodge
Emma is our resident artist. She loves to create, craft, paint, draw, and sketch. One of her favorite places to visit for free tutorials is Hodgepodge. She loves the free chalk pastel tutorials. There are more than 50 chalk pastel tutorials on the site covering a multitude of subjects. If your kids get through those, she has much more for sale, as well.
Helpful Resources
Now that you've discovered some new favorite homeschool sites, how will you keep track of them? I like to use a planner in my homeschool. This customizable homeschool planner contains 13 fully customizable files and 11 PFD's that are sure to help you stay organized. 
Here's another great digital homeschool planner to help get your homeschool organized. The pages are fully editable so you can customize them to fit your family's needs. You can edit the pages before you print them or print them and fill them out by hand. 
Your turn:
What is your favorite homeschool website that's free? I'd love to check it out!
Related Posts