Kids will love exploring the world around them and recording their observations on these free printable microscope notebooking pages!
For years, I wished for a good microscope to use in our homeschool. I dreamed of having one on a table in our school room always ready to explore.
We would gather things to observe as we went about our day – leaves, lint, hair, insects, etc.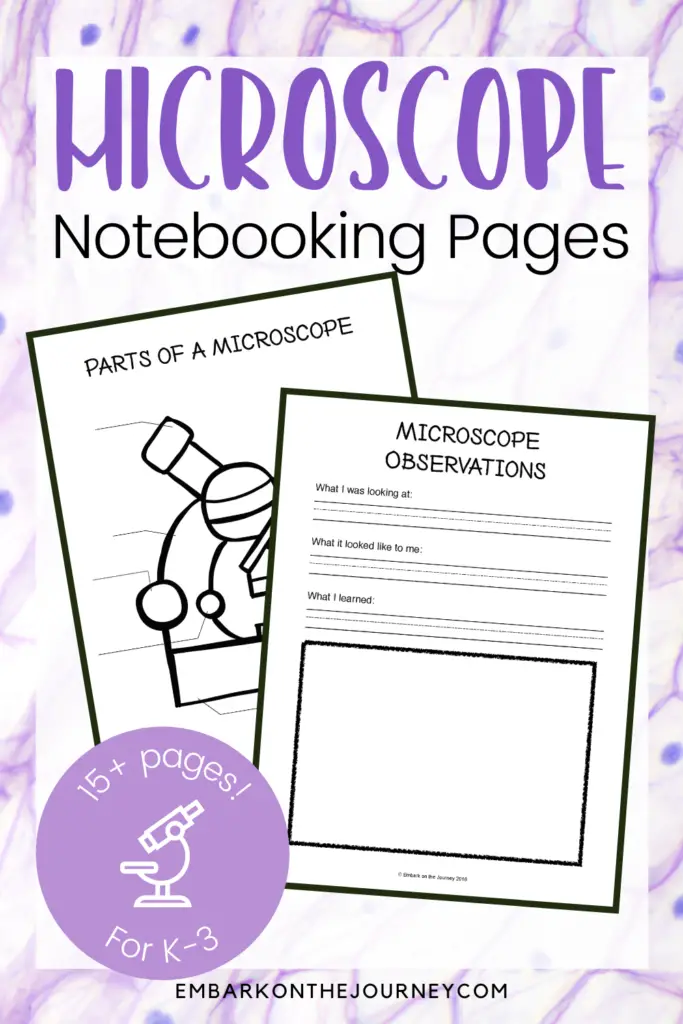 The reality for us, though, was that a microscope was way out of our budget. We bought one at a yard sale, but it didn't work very well. And, it was very big and clunky. So, we explored what we could when it worked and relied on hand lenses for the rest.
Hand lenses/magnifying glasses are great, but they aren't nearly as powerful as a microscope. You aren't able to see the finest of details with a hand lens so we weren't quite satisfied.
Microscope Notebooking Pages
Two years ago, I was finally able to make that dream come alive for my homeschool! We were studying biology, and I knew a microscope would make our lessons so much more fun.
I found a great deal on a microscope that would suit our needs, and we had a blast exploring a multitude of objects that year!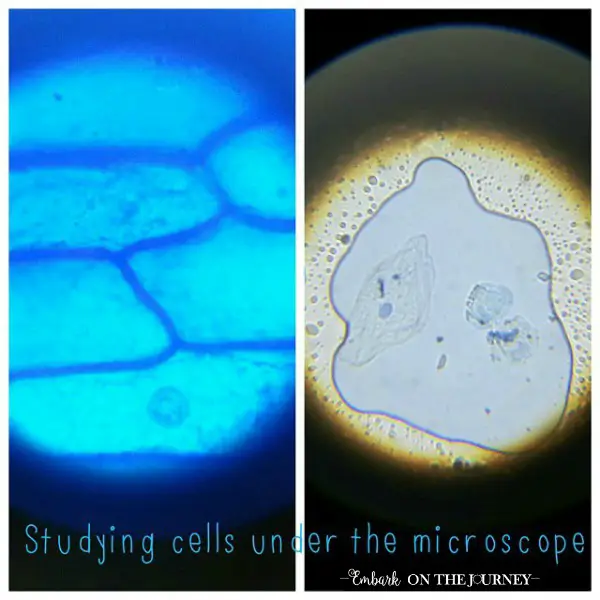 These microscope notebooking pages are a great place for kids to record their observations when exploring with their microscope.
Notebooking pages are perfect for copywork and handwriting practice, as well.
Preparing the notebooking pages
These notebooking pages are designed to print and go. You can print them on regular printer paper and add them to your child's science notebook.
Grab your preferred writing medium, and let your kids explore. They can draw pictures of their findings and write about what they see under the lens.
BOOKS ABOUT MICROSCOPES
Fill your book basket with a great collection of books about microscopes. Most of these books can be found at your local library or used bookstore.
If you have a hard time finding them, you can order them through my Amazon affiliate links by clicking the images below.
All in a Drop – Microbes are everywhere: in the soil and oceans, in snow, and inside our bodies. But in Antony van Leeuwenhoek's time, people believed that what they saw with their own eyes was all that existed in the world. How did a simple tradesman—who didn't go to college or speak English or Latin like all the other scientists—change everyone's minds?
Greg's Microscope – Greg makes fascinating discoveries about things he finds at home when he looks at them through his new microscope. 
Tiny Creatures: The World of Microbes – All around the world—in the sea, in the soil, in the air, and in your body—there are living things so tiny that millions could fit on an ant's antenna. They're busy doing all sorts of things, from giving you a cold and making yogurt to eroding mountains and helping to make the air we breathe.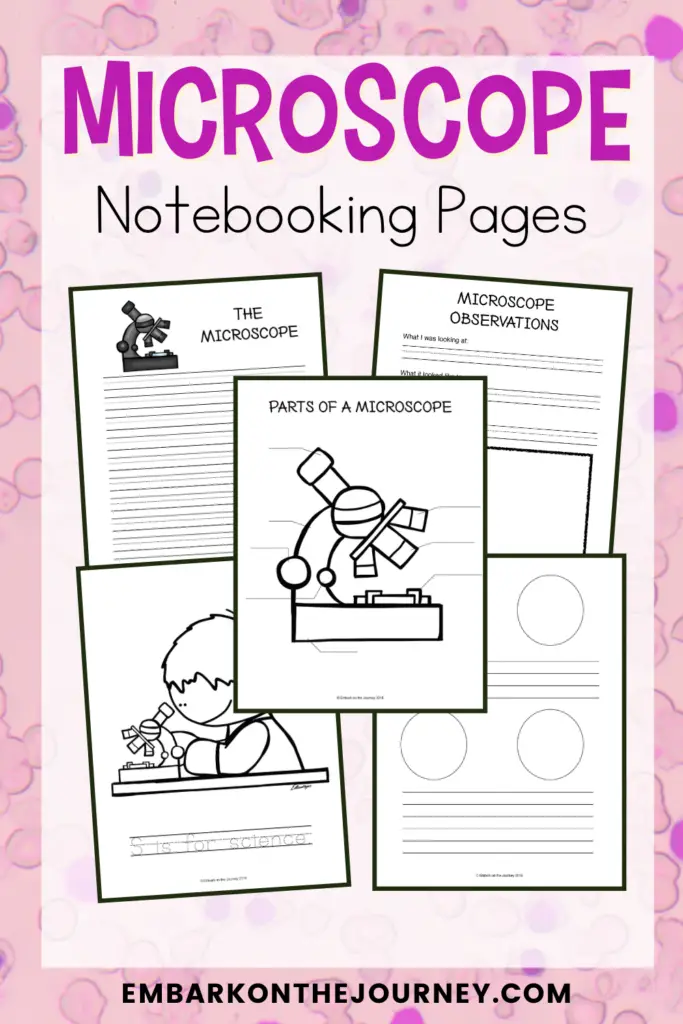 Download your printables
Add these to your science notebook, or use them with your nature study findings.
This pack contains 14 notebooking pages, a 'label the microscope' page (and answer key), and two coloring pages for your youngest scientists.